Did you know that you can use Venmo to crowdfund drinks for your Bachelorette party? Continue reading for more details.
Your bachelorette party is an event that doesn't happen every day. To make it extra special, you need money; lots of it.
And while you can go the old way and spread the word through calls and texts:
You can Create a Bachelorette Venmo Account "Buy the Bride a Drink" fundraiser with Venmo and collect all the money you need to throw the best bachelorette party ever.
In this guide, we'll walk you through the whole process of creating and spreading a "Buy the Bride a Drink" Venmo bracelet fundraiser. 
READ: Can You Transfer Money from Venmo to Your Bank Account?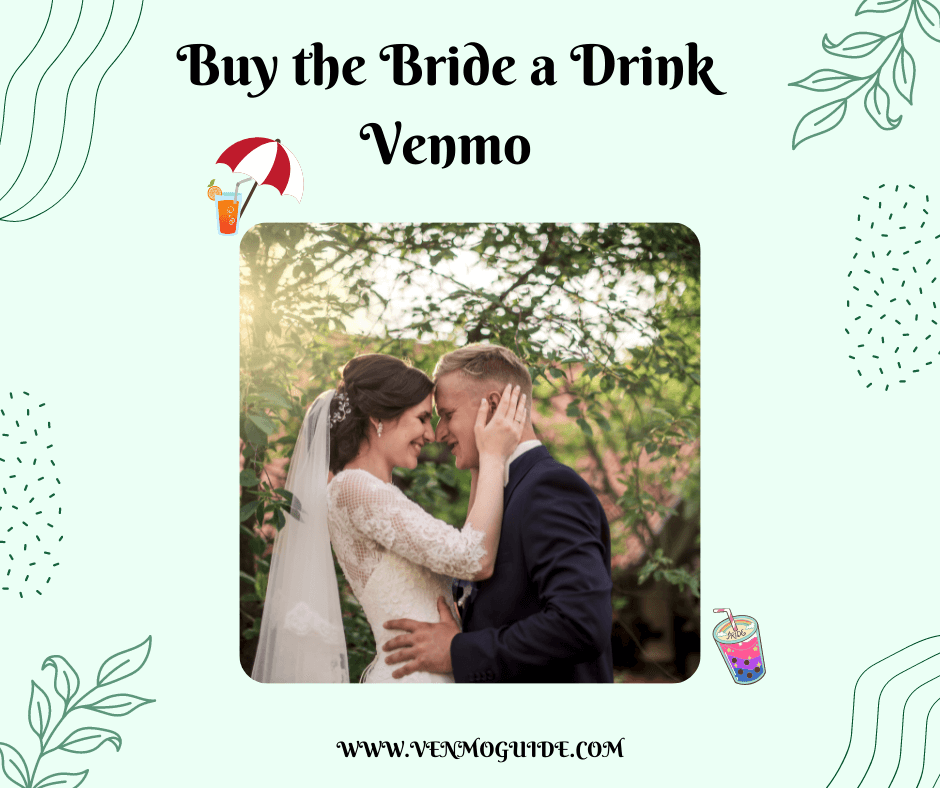 Creating a "Buy the Bridge a Drink" Crowdfund:
There are 2 ways to crowdfund your bachelorette party with Venmo: Create a Bachelorette Venmo Account, share your Venmo handle, or create a QR code that links to your account for much easier payments and will encourage your friends, acquaintances to participate.
How to Create a Bachelorette Venmo Account to Crowdfund Your Party
If you're not an existing Venmo user, you need to create an account first before you're able to receive money for your bach party drinks. Luckily, it doesn't take more than a few easy steps to create a personal Venmo account.
To make a new account on mobile, follow these steps:
Download the Venmo app and open it
Choose a sign-up method
Create a new password
Go through the two-step verification process to verify your mobile phone and email address
Generating a Venmo QR Code
To get a QR code for your Venmo account, click on your profile and tap on the small QR code icon. Then, Download the image and add it to an eye-catching template.
You can either design the template yourself with Photoshop or Gimp or download a ready-made template from websites like shutterstock.com or freepik.com.
You can even print the design on a poster or shirt.
How to Link a Card or Bank Account to Your Venmo Account
Now that you've created a Venmo account, you need to link to a card or bank account so you can receive your money quickly. Otherwise, the money you receive will just be stored in your Venmo wallet.
Adding a Card or Bank Account to Venmo
To link a card or Bank account with Venmo, follow these steps:
Open the Venmo app
From the "You" tab, click on the "person" icon, then click on the gear icon to access the settings
Choose "Payment Methods" and tap "Add bank or card"
Select "Card" or "Bank Account" and enter the required details
Applying for Venmo Debit Card
If you don't have a bank account or card, you can apply for a Venmo card to withdraw the money you receive for your bach party. Here's how to apply:
Open the Venmo app
Under the "Cards" tab, choose "Venmo Debit Card"
Enter the required information
Wait until you hear back from Venmo on your card application status
Where Did the "Buy the Bride a Drink" Idea Come From?
The "Buy the Bride a Drink" Venmo crowdfunding is an idea that spread on TikTok and other platforms, where brides shared their Venmo accounts literally everywhere.
The first time the idea came to life was when a group of friends wrote: "Last Fling Before the Ring, Buy the Bride a Drink" on the back of their car on their way to the bride's bachelorette party. It went viral on TikTok, and the bride actually managed to raise a whopping $3,000 from crowdfunding.
It's not just her friends and followers that sent her money; many people who don't even know her sent her some money, too.
Final Words
So that was a detailed walkthrough of how to set up a crowdfund for your bachelorette party with Venmo.
It's as easy as spreading your Venmo handle everywhere, or if you want to get creative, create a QR code that directly links to your Venmo account.
Put the handle or QR code at the back of your car, post it all over your social media accounts, and maybe even hang it on your balcony for your neighbors to see it.