Wondering if you can use your Venmo account at a Walmart store? How about when you're buying items online at Walmart?
To Use Venmo at Walmart: Open the App and do a quick QR code scan or pay online using Venmo at Walmart by selecting Paypal as a payment method on the checkout page for your order.
Once you have your Venmo Cash card, it's a breeze to use it to buy products at Walmart.
Chances are, you're part of Walmart's nearly 300 million customers worldwide. If you make frequent purchases, you'd want a simple, effective way to make payments–whether in-store or online.
Fortunately, payment options like Venmo provide an alternative to cash payments. Read on to learn all you need to know about using Venmo at the store. You'll also learn how to pay in-store and online.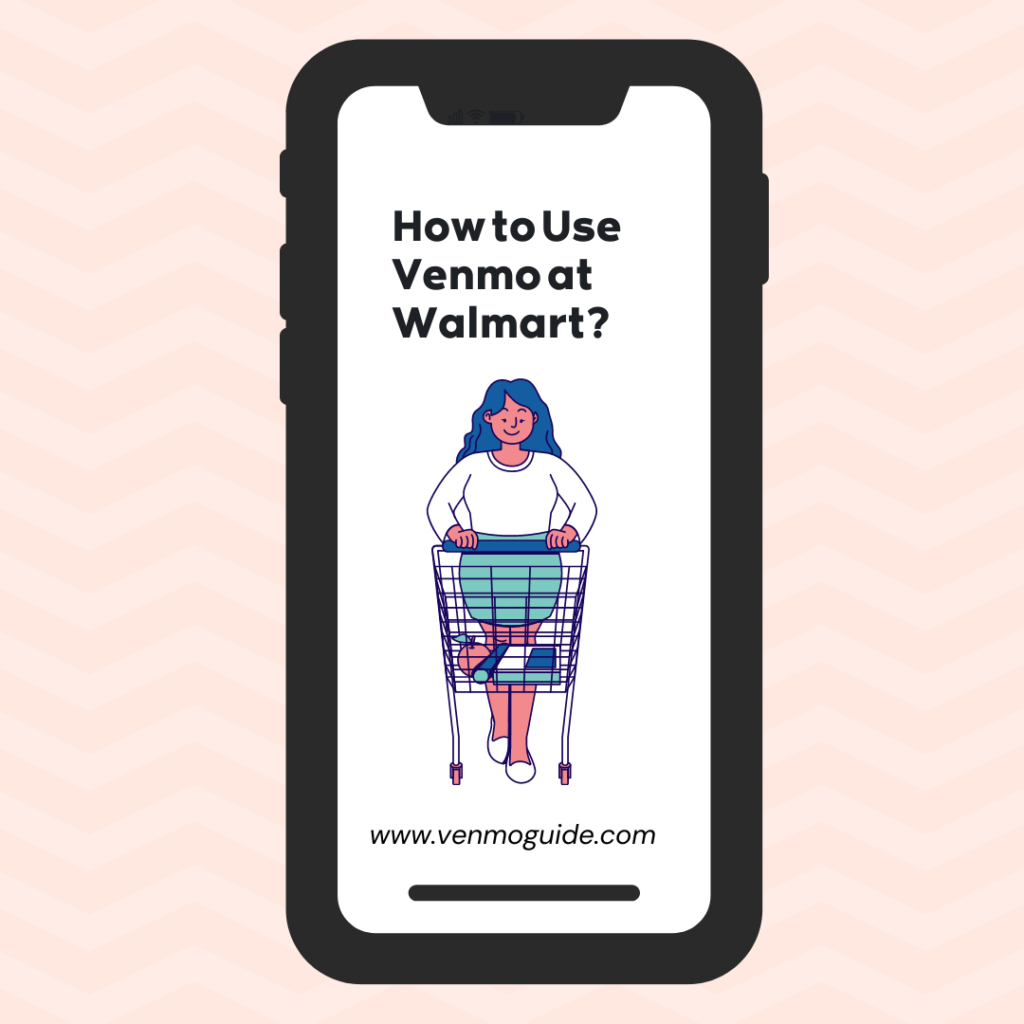 Can I Use My Venmo Account at Walmart?
Yes, you can use Venmo at Walmart. It's important to note that Walmart stores have an opt-in option, meaning there could be a Walmart store that doesn't receive Venmo payments as yet.
So, it's important to check with the store before visiting.
How to Use Venmo at Walmart?
Now, let's delve a bit deeper into how to pay with Venmo, both in-store and online.
1. Paying In-Store at Walmart Using Venmo
Before you can use your Venmo account to pay for your purchases in a Walmart store, you'll have to install the app.
Thankfully, installing it is a straightforward process.
Download Venmo using an iOS or Android device. Note that Venmo is not available as a Windows app.
Locate the application on your phone and open it.
Choose a signup method.
Enter a secure password to create your Venmo account. A good password would be between 8 and 32 characters. Be sure to pick a password that would be hard for hackers to guess by including a mixture of letters, numbers, and special characters.
Confirm your phone number and email address.
Add your bank account details. Note that you'll be asked to verify your bank details.
There are a few things you should note about setting up a Venmo account. For starters, you can only use a Venmo account in the United States of America (USA). This means that you should have a US bank account and phone number.
What's more, you'll need to be able to receive texts and shortcodes on your phone to be able to set up a Venmo account with ease.
However, it's worth noting that although Walmart has an opt-in option for Venmo payments, not all shops might be ready to process such payments. Therefore, we recommend that you call the store before you make the trip to ensure you don't get disappointed.
Walmart's Store Finder is an excellent resource to help you get the contact of stores you intend to visit. All you need to do is enter your location, and you'll get a list of stores close by.
When you eventually get to the store, make sure to go to the counter and alert the workers there that you'll be making payment using Venmo.
Once you're ready to make a payment, the employee will show you a QR code to scan. Open your Venmo app and tap the "Scan" button. You'll be shown the transaction details and asked to confirm if you want to make the payment. Once that's done, your Venmo account will be debited, and you can walk out with your purchases.
Alternatively, you can initiate the payment process. Tap "Show to Pay" on your Venmo app and show the QR code to the counter worker. The worker will scan the code to complete your transaction.
If you don't see a "Show to Pay" option, it's likely you're not using an up-to-date version of the app. Venmo recommends that users update their apps to version 7.53 or later.
Also, make sure that Venmo has access to your phone's camera. Otherwise, you won't be able to scan the QR code.
Read: Does Target Take Venmo?
2. Paying Online Using Venmo at Walmart
Making Walmart payments online using Venmo is also quite straightforward.
Using your browser of choice (we recommend Safari for iOS and Chrome for Android), go to walmart.com and select the items you want to buy. Afterward, go to the checkout page and select PayPal as the payment medium.
You'll be sent to PayPal's website to make the payment. On that page, select Venmo from the payment options and proceed to finalize your order. If this process doesn't work, try another browser.
Alternatively, you can use Venmo's app to browse Walmart's website directly. To do this, you'll have to open your Venmo app and allow in-app transactions.
Here's how to do that:
Open the Venmo app, go to settings, and tap on the Buying Section.
Click on "Enable Mobile Web Purchase" or "Connect Browsers."
Enter walmart.com and browse directly from the Venmo app.
Select the items you want to buy and head over to the checkout page to complete your transaction.
For more information on online Venmo payments, check out this helpful guide.
Read: Can I Use Venmo to Pay on eBay?
Splitting Payments
How about when you have some money in your Venmo account that's not enough to cater for the entire bill? Well, in such cases, you can opt to split payment.
For instance, if you have a Walmart gift card that can cover the rest of the expenses, you can let your merchant know and arrange to pay in batches.
However, ask the merchant once you get to the shop so that they're aware of your payment arrangements early to make adjustments for you.
In addition, if you're making purchases on behalf of others, you can use your Venmo account to pay and later split the payments. You can send a charge request afterward to several users. Read this article to learn more about splitting and sharing purchases.
Also, it's worth noting that you don't incur extra costs when using Venmo for payments at Walmart shops. What's more, Venmo may offer refunds, depending on the circumstances.
Last Words
In this article, we've seen that Walmart accepts Venmo payments.
However, be sure to check if the particular store you want to visit is ready to handle Venmo payments.