No, You cannot directly send money from your Venmo to the Cash App, or vice versa. However, you can transfer money from one to the other indirectly but you will have to do an extra step and transfer it to your bank account first and then move to your Cash App.
Read on for a step-by-step guide on how to indirectly send money from Venmo to Cash App.
If you're a user of both Venmo and Cash App, it may have crossed your mind to try and transfer money from your Venmo account to your Cash App account since both apps have the same basic concept and work the same way.
Unfortunately, it's not as easy as you think.
Still, we'll tell you if and how you can do it in this article, so let's dive right in.
Read: Can you Delete Venmo History? How to Clear Transaction History on Venmo?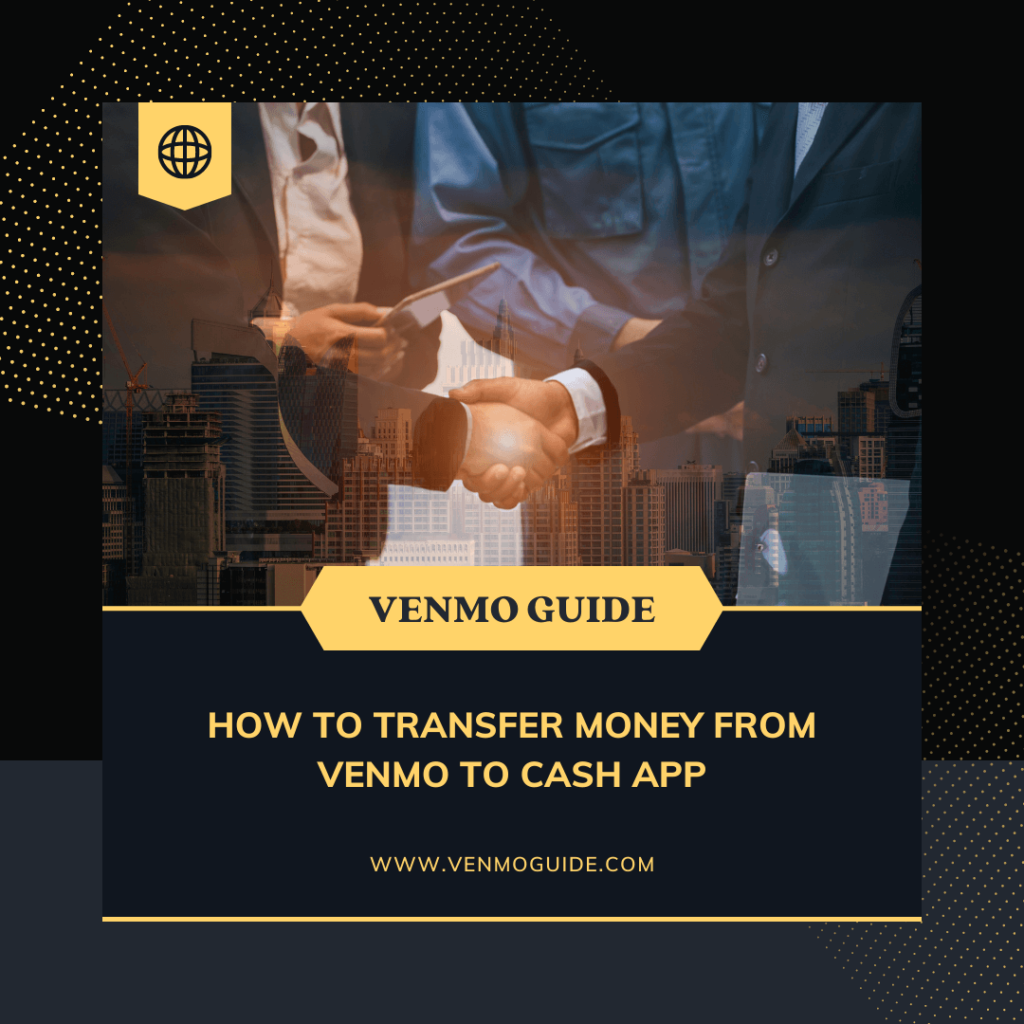 Can You Transfer Money Directly From Venmo To Cash App?
Directly, no. Indirectly, yes. Since both apps are used for the same function of peer-to-peer money transfer money among family and friends, it wouldn't serve Venmo to support its competitor.
As such, there isn't a direct way for you to send money from Venmo to Cash App. This means that there aren't any features or buttons on Venmo that allow you to transfer money to Cash App. However, there are still a few ways you can get around this problem.
How Can You Send Money From Venmo To Cash App?
Thankfully, there are a few things you can do to make this seemingly impossible task possible. However, before you learn how to do this, you first need to understand that your Venmo account can only work by being associated with a bank account or a prepaid debit, credit, or debit card. Keeping this concept in mind, we could find a way to transfer money from Venmo to Cash App.
Note: All the previous will allow you to use Venmo, but only the debit card and the bank account will allow you to withdraw and deposit money via Venmo.
Read: Venmo Groups Login: How to Login Venmo Group Account?
First Option: Set Your Cash App as the Bank From Which Venmo Can Operate
By making Venmo treat your Cash App as a bank account, you'll be able to send money from Venmo to Cash App as if you're depositing money into your bank account. To do this, you have to make use of the Direct Deposit feature on your Cash App.
You can do this through the following steps:
Open the app and choose the dollar sign ($) to reach the My Cash tab.
There, select the Cash button and make your way to Direct Deposit.
Next, hit the Get Account Number button and tap the Enable Account button, which appears in the pop-up.
From there, you'll need to copy both the Routing Number and Account Number to your clipboard by simply clicking on Copy Account Details.
Once you're done, open Venmo and tap on the three parallel horizontal lines (≡) to reach Settings.
There, you'll find Payment Methods, which you'll select to reach the Add a Bank or Card button.
Tap it, and then choose Bank.
Choose a verification method, paste the Cash App account details you've previously copied, and you're done.
Now you can deposit money from your Venmo account to your Cash App account.
Second Option: Connect Your Venmo Account to Your Cash Card
Remember how we said that your Venmo account has to be associated with a bank account or a debit card to transfer money. Well, Cash App's Cash Card is considered a debit card and can, therefore, be used to send money to Cash App once you link it to your Venmo account.
To do so, simply:
Open Venmo and go to Settings, then Payment Methods.
Select Add Bank or Card, and then choose Card.
Next, put in your Cash App card details either manually or using your phone's camera.
Note: The advantage of this option is that you don't need to go to the trouble of setting up a direct deposit on Cash App. By entering the card's information, you can now receive money on your card from Venmo.
Read: 6 Reasons For Venmo There Was An Issue With Your Payment Issue Fix?
Third Option: Connecting Both Apps to a Mutual Bank Account
This method is also a viable option to easily transfer money from Venmo to Cash App, though it may take longer as bank transactions can be lengthy. It's based on the idea of using a bank account as a link between the two apps, allowing you to transfer money from either effortlessly.
To transfer money from Venmo using this method, you have to do the following:
Add your bank of choice into Venmo by clicking Add Bank or Card, and then verify its information.
Then, tap on the three parallel horizontal lines (≡).
Choose the Transfer to Bank/Transfer Money option (depending on whether you're an iOS or Android user, you may need to select Manage Balance first to reach this step).
Type in the amount you want to send and choose the method of transfer you prefer (an instant transfer takes 30 minutes, but it has a fee of 1%, while a standard transfer is free but takes 1-3 business days to be completed).
Make sure all the information written is correct, and then choose Transfer.
Next, open Cash App and select Balance.
Tap Add Cash and type in the same amount you've transferred from your Venmo to your bank account.
Finally, choose Add and use Touch ID or put in your PIN to confirm and finalize the process.
Read: Can I Use Chime With Venmo? Does Chime Work with Venmo?
How Much Can You Transfer?
This will depend on whether you've verified your identity and personal information on Venmo or not.
If you haven't, you can only transfer $299.99 to peers and authorized merchants each week. However, transfer to a bank account has a limit of $999.99 per week.
On the other hand, with verification, you can send up to $6999.99 per week, with person-to-person transfers capped at $4999.99 and bank account transfers having a limit of $19999,99. Still, keep in mind that the maximum amount you can send at one time is $2999.99.
Conclusion
So, there you go. We've told you all the possible ways you can send money from Venmo to Cash App as well as how much money you can send.
So, choose the most comfortable option among the three mentioned above, follow the steps, and you'll be good to go.