Are you thinking of shopping on Poshmark using your Venmo balance? Continue reading to find out whether Poshmark accepts Venmo payments and how to do it.
"Does Poshmark accept Venmo?" If you own a Venmo account and hunt for bargains on Poshmark, you've probably asked yourself this question at least once when you reached the "Checkout" section of the app and didn't see the option for Venmo.
Yes, Poshmark accepts Venmo. But you'll have to add it as a payment method in the Poshmark app through a mobile device first before it'll be available on checkout as an option when shopping on Poshmark from a computer or through the mobile app. 
In this article, we'll walk you through everything you need to know about using Venmo on Poshmark, so stick around.
RELATED READ: Does Ko-Fi Accept Venmo? Ko-fi Payment Methods – PayPal & Stripe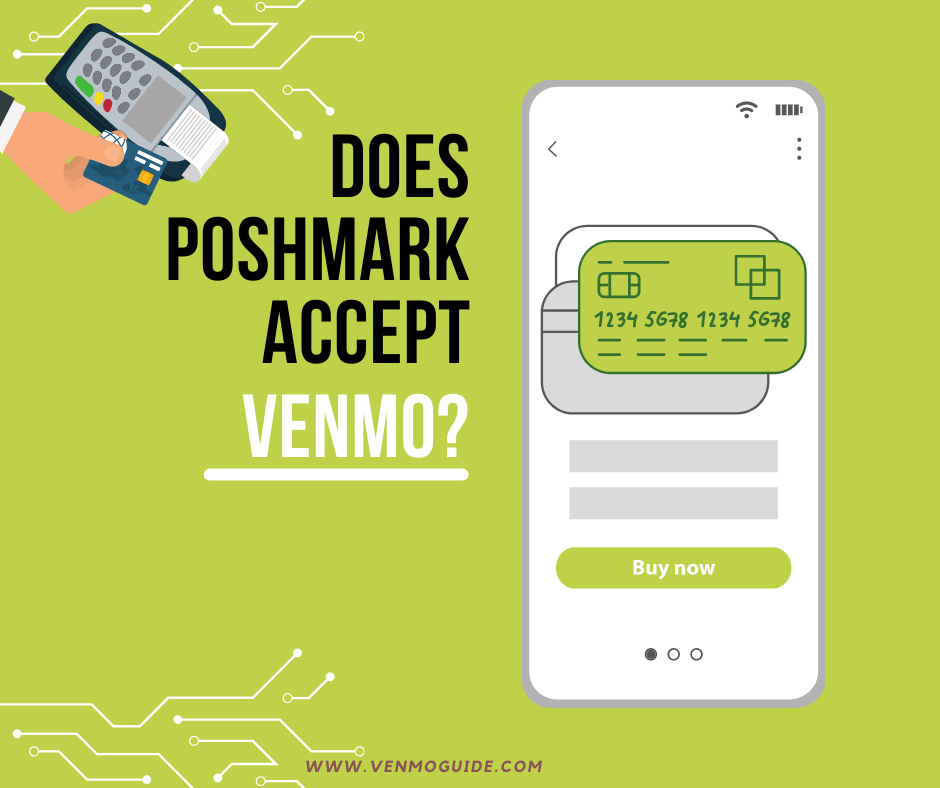 How to Use Venmo on Poshmark?
As mentioned, you can use Venmo as a payment method on Poshmark. However, you'll need to add it as a payment option in the Poshmark app.
To do this, simply:
Select your "Account Tab" in the Poshmark app (@username)
Click on "My Payment Methods"
Choose the "Add Venmo" option
Tap on "Open" when the Venmo popup appears
In the Venmo app, choose the account you'll use to make purchases on Poshmark
Click on "Next"
Finally, tap "Authorize" to sync your Venmo and Poshmark accounts
You'll see your Venmo username and account listed in the "My Payment Methods" section of the Poshmark app (you can remove it as a payment method at any time).
Making Purchases on Poshmark Using Venmo
In general, you can pay for products on Poshmark in one of two ways:
1. "Buy Now"
If you're on a page that allows you to purchase a listing using a "Buy Now" option, then:
Tap the "Buy Now" button
Provide your payment and shipping information
Tap on "Submit" to complete the purchase
2. "Make an Offer"
If you're on a page that allows you to "Make an Offer" to purchase a listing, then:
Select the "Offer" option
Provide your offer and select "Next" (in-app) or "Submit" (on the web)
Provide your payment and shipping information
Select "Submit Offer"
To pay for a Poshmark listing with Venmo in either of the cases above, you'll have to select Venmo from the list of payment options when you reach the step where you have to provide your payment information. It'll be only available if you've added Venmo as a payment method to Poshmark.
Alternatively, if you haven't set Venmo as a payment method, you can pay for a listing by tapping on the "Pay With Venmo" button provided in the Poshmark app. This action authorizes the purchase, after which you'll receive a prompt asking for permission to link your Venmo account with Poshmark.
When you grant Poshmark permission to link to your Venmo account, it'll be able to charge your Venmo account on the current transaction and future transactions if you decide to shop on Poshmark using Venmo.
Can I Remove My Venmo Account from Poshmark?
Yes, you can disconnect your Venmo account from Poshmark at any time. To do this:
Launch the Venmo app
Navigate to "Settings"
Under "Settings," tap on "Connected Merchants"
Find Poshmark in the list and select it
Tap the "Disconnect" button at the bottom of the screen
While Venmo may still appear as a payment option in Poshmark after you've disconnected it, it's normal and means that Poshmark has yet to refresh your account. However, Poshmark won't be able to charge your Venmo account once you've made the disconnection from the Venmo app.
How Long Has Venmo Been Accepted as a Payment Method on Poshmark?
Since mid-2016, Venmo has given merchants the option of integrating a "Pay With Venmo" button on the checkout page of their (the merchant's) app. Around the same time, Poshmark added Venmo as one of four primary payment options to its platform. 
Considering that Poshmark's primary users are twenty-somethings who shop with the app using their mobile phones, and this same customer base widely uses Venmo, it was a no-brainer for Poshmark to attract these customers by offering a payment option they know.
It also helps that Venmo is a widely used payment option. Well-known brands like UberEats, Lululemon, Forever 21, Abercrombie and Fitch, GrubHub, and Foot Locker, accept it as a means of payment for their products (you'll find a complete list of apps that accept Venmo on its website). As such, Poshmark is in good company.
Payment Methods Accepted by Poshmark
You'll find a list of payment methods accepted by Poshmark on its website. In summary, Poshmark accepts all major credit and debit cards, namely:
Discover
Visa
Mastercard
American Express
JCB
In addition, Poshmark also accepts the following payment methods:
PayPal
Afterpay
Klarna
Affirm
Google Pay
Apple Pay
Venmo
Final Thoughts
As we have discussed before, Paying for products on Poshmark with your Venmo account is a simple process that involves adding Venmo as a payment method.
Once you do that, Venmo will be available in the list of payment methods presented to you at checkout.
With that said, you can also pay with Venmo even without adding it as a payment method. Click the "Pay With Venmo" button, and Poshmark will get access to your Venmo balance.
You can disconnect this option any time you like.
Did you find this article helpful? Let us know in the comments below!