Netspend has a dispute investigation process that is designed to ensure that all reported disputes are handled fairly. Read on to find out more.
If you think you have been defrauded using your Netspend card, you will want reassurance that Netspend will deal with your fraud dispute fairly, and you will get your money back quickly, and with little hassle.
This article will explain the process that your claim will go through whilst being investigated by Netspend, as well as tell you exactly how you can file a claim and will go through any recent Netspend controversies.
Read: How to Get a Refund from Netspend? NetSpend Refund Policy & Dispute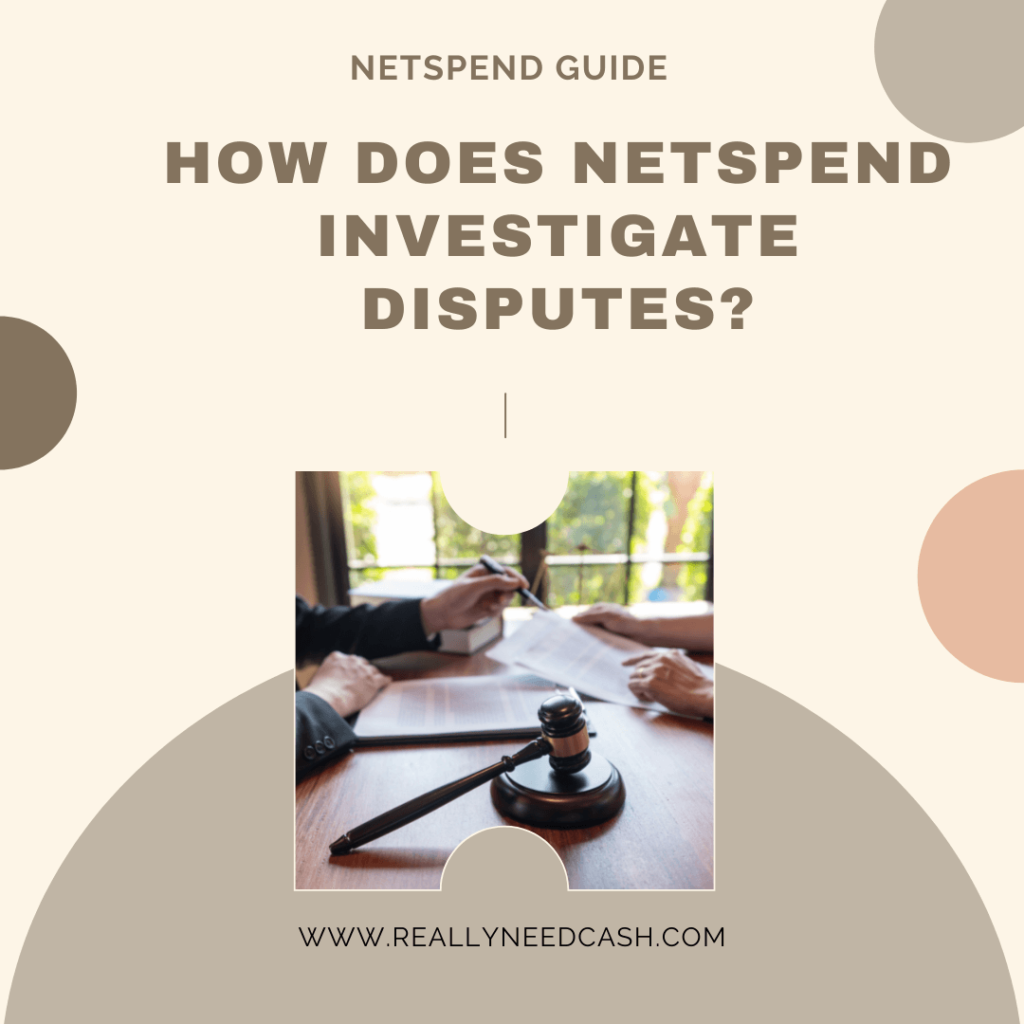 How to File a Dispute With Netspend?
If you have spotted what looks like an unauthorized or fraudulent charge to your Netspend card, then you can file a dispute using the NetSpend dispute form, and by calling their customer support phone line.
Below are our step-by-step guides to filing a dispute with NetSpend
If you decide that the physical form is the best option for you:
Access the Netspend Written Statement of Unauthorized Debit, which can be found when you log into your Netspend account online. 
Click on the 'Print Form' option, which is found in the lower right corner of the form. 
Fill all of your information in (you will need the name that the account is registered in, the account number, the amount that you believe was defrauded, as well as the date of debit and retailer involved in the disputed transaction in the relevant fields. 
At the center of the page, you should be able to select the type of dispute, from a list of checkboxes. 
Sign and date your finished form. 
Scan your completed form back onto your computer. 
Email the scanned file to the Netspend disputes email address (disputedocuments@netspend.com). 
How to Dispute a NetSpend Transaction by Calling Customer Support?
If you would prefer to call Netspend's Customer Support line, as you feel that printing and emailing the form will take too long:
Call Netspend's Customer Support line, using the phone number 866-387-7363
Wait to speak to one of their customer representatives (at peak times, you might be on hold for a little while).
Explain to the customer service representative what grounds you have to dispute the unauthorized charge – to do this, you will need information on the date of the disputed charge, the amount that was spent, and the merchant that was involved in the dispute ready at hand.
Your representative may be able to solve your dispute right away whilst on the phone with you, or they might have to investigate the issue further. If this is the case with your claim, you will have to wait for Netspend to contact you after they have investigated the issue.
Which path you should take with your claim depends on your situation and your specific claim.
Using the phone will most likely generate a faster resolution, but emailing a copy of the Written State of Unauthorized Debit is a better option for you if you want to ensure that you have a copy of the exact information you shared with Netspend.
If you have any issues with any of these methods, you can access their customer service help forum online. 
How exactly does Netspend investigate their disputes?
Netspend has not published an exact process of how Netspend investigates their disputes and what goes on behind the scenes of disputed debit, but we can hasten a guess at what might be going on based on our knowledge of the process in other banks. 
Usually, when a customer contacts their bank claiming that an unauthorized transaction has taken place, the bank will register the claim. Then, in adherence with the Federal Trade Commission's rules, they have 30 days to respond by acknowledging the customer's claim (though, frequently, banks try to process claims faster than this).
The banks start the wheels rolling with a payment fraud investigation, during which they gather details about the transaction from the cardholder. After this, important information is reviewed, such as whether the charge in question was a card-present or card-not-present payment.
The bank will also investigate whether the charge fits with the customer's patterns of purchasing. This is done by finding out things such as if the cardholder has ever been a customer of the retailer before so that it can be determined whether they made the purchase themselves.
Usually, once they fulfill these steps, the bank's investigators will determine whether they believe the charge to be fraudulent.
If they believe it was a fraudulent transaction, then your bank might contact the authorities, and the US Federal Bureau of Investigation (FBI) may get involved, especially if there are signs that suggest a larger pattern of fraud, and one that crosses state lines.
In the majority of cases, however, the bank's internal fraud system will handle it themselves. 
What is Netspend, and what services do they offer?
Netspend is a company that sells prepaid debit cards to their customers, claiming that they provide a new alternative to more traditional methods of payment, like credit cards, debit cards, and cash. Based in Austin, Texas.
Customers load their cards with their own funds (or paychecks/government checks are deposited directly into their Netspend account), so there is no risk of users acquiring credit card debt.
Netspend is used by millions of customers across the country – and although it appeals mainly to those who do not have bank accounts or access to more traditional financial services, it is by no means limited to these populations, and has become a popular card among many in the US.
This is not least because of the ease of using Netspend – it has a simple user interface, and 70,000 distribution centers worldwide, with an additional 130,000 reload points in locations ranging from groceries and pharmacies to tax preparation companies.
Read: How to Report Netspend Unauthorized Transaction?
Bottom Line
Netspend, like all banks, does have a system established to deal with any fraud disputes that their customers make and has two methods that can be used to report any unauthorized debit.
Customers can report it via an emailed form, or by phoning the customer support helpline – which one is used depending on the specific needs and situation of the customer.
Then, their internal fraud team will investigate the claim and may pass it on to higher law enforcement authorities. If they approve the claim, then you will be reimbursed.