Do you ever wonder how many bank accounts can you have on Venmo? Continue reading to find out!
Venmo allows you to add as many bank accounts as you'd like. The same applies to debit cards and credit cards, with the latter having fees applied to its transactions.
But Venmo doesn't allow transactions between banks or debit cards; instead, it works as a medium between them.
Despite all the hype on Venmo, using it for the first time might be an overwhelming experience. Tutorials and instructions are useful, but they're also pretty basic. For instance, they won't tell you the number of bank accounts you can link to your Venmo account.
However, if you tinker with the settings on the app on your own, you'll find that Venmo doesn't limit the number of bank accounts or credit cards that you can add to it.
But there's more to this than one would think, like how you can add your bank accounts, the verification processes, and transferring money to and from Venmo. We'll dive right into these details, so keep reading!
READ: How To Transfer Money From Venmo to Prepaid Card?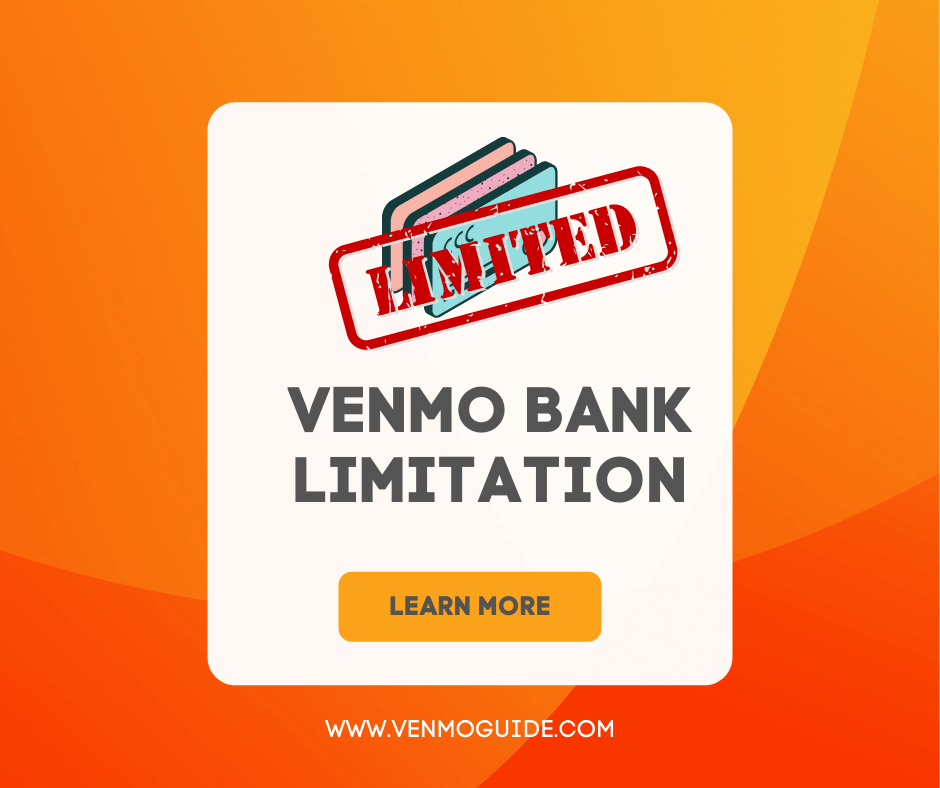 Can you Link Multiple Bank Accounts on Venmo?
You can link an endless number of bank accounts, cards, and debit cards. Additionally, the steps for different transfers are nearly identical, which is partly why this app is user-friendly.
Once you learn the ropes to Venmo, it'll be fairly easy.
So, if you want to transfer money from one account to another, the money will go through your Venmo first and, depending on the verification method you choose, will sit there for a couple of days.
How to Add Bank Account to Venmo to Transfer Money?
Here's a list of what you need to know about adding bank accounts, especially if you're aiming at transferring money from one bank account to another.
1. Adding a Bank Account to Venmo
What's great about Venmo is that it's highly user-friendly, so adding more than one bank account should be no problem. Here are the steps:
Click on the three horizontal lines at the top right
Choose Settings from the drop-down menu
From Preferences, choose Payment Methods
A screen will appear with all the listed cards or bank accounts you've added before. Choose the option "Add bank or card" at the bottom of the list
A pop-up will show up with these two options: Bank and Card. Click on the first option
Another pop-up will show up with two options: Instant Verification and Manual Verification. Your choice depends on how fast you want to add your bank account
Instant Verification
If you choose Instant Verification, follow these steps:
A message will show up saying that Venmo uses Plaid for the Instant Verification Step. Press Continue if you agree. Another warning might pop up, so press Continue again
A list of banks will show up. Choose your bank if you see it
If you can't see your bank on the list, type your bank name in the search bar
Enter your bank account credentials in the next pop-up, then submit them
Your bank might ask to send an authorization code to your phone via a text message or a phone call. Choose one method
Enter the code you received
A screen will show up with your bank account and the option Add. If you have several bank accounts tied to this bank, they'll show up as well. Click on the account you wish to link
Manual Verification
If you choose Manual Verification, make sure to follow these steps:
A pop-up will show up asking for your account number and routing number
Venmo will send two micro-transfers to verify that this is your account and deposit two micro-transfers at the same time
These micro-transfers cost less than $1, so make sure you have at least $2 in your account
Once you see that deposits and transfers are processed in your bank statement, go to the verification page on the app or to the Venmo website to enter the two amounts deposited. This might take 1-3 business days
2. Transfer Money from a Bank Account to Venmo
Here's how to add money to your Venmo account:
Click on the three horizontal lines at the top right
Choose Manage Balance from the menu
A pop-up will appear with two options: Transfer to Bank and Add Money. Click on the last option
A screen will pop that'll allow you to enter the amount you want to transfer to your Venmo account. Enter the desired amount
At the bottom of the screen, you should see a list of the bank accounts linked to your Venmo account. Choose the bank account from which you'll make the withdrawal
A pop-up will show up with the transaction details. Review it thoroughly before proceeding
It might take a few days for your money to be wired. If it takes longer than that, contacting customer support will be the best option here.
3. Transfer Money from Venmo to Bank Account
Transferring money from Venmo to a bank account is almost similar to transferring money to Venmo with only a few changes. This is what you'll need to do:
Follow the same steps for transferring money to Venmo but choose Transfer to Bank instead
Enter the amount you want to wire to your bank account
From the same screen, you can choose from the two options that'll appear: Instant Transfer and 1-3 Biz Days
At the bottom of the screen, you can change the bank account you want to transfer the money to
Note that Instant Transfers cost a 1.5% fee capped at 15 dollars, while the "1-3 Biz Days" option requires no fees, but, as the name suggests, it takes more time for the payment to get through.
Bottom Line
Remember to insert and revise any bank-related information since this is sensitive info, and mistyping them might lock you out and force you to use the manual, albeit slow, verification step.
Lastly, note that linking two accounts to Venmo doesn't mean that you can transfer money directly from one to another. Instead, the payment will be registered first on Venmo before it can be moved again.