You need to be at least 18 years of age and older to activate a NetSpend card and become the primary account holder. However, A minor between the ages of 13 and 17 can be added as an additional cardholder to a current NetSpend account.
Minors must wait until they attain the age of majority in their state, usually 18 years old, to open their bank account. One option for parents is to open a sub-account from their bank account to provide their children with a debit card.
A debit card designed exclusively for minors will either be linked to a parent's or guardian's bank account or be a prepaid debit card. It's usually used to teach your teen money management skills and give them a sense of financial independence.
Netspend is an Austin-based company that sells prepaid debit cards, usually Visa or Mastercard, that can be used for in-store purchases, online shopping, and ATM withdrawals.
All transactions made with the card are insured by the Federal Deposit Insurance Corporation, which acts as a guarantor.
READ: Cash App for Teenager 13+ How to Set Up Cash App for Minors Account?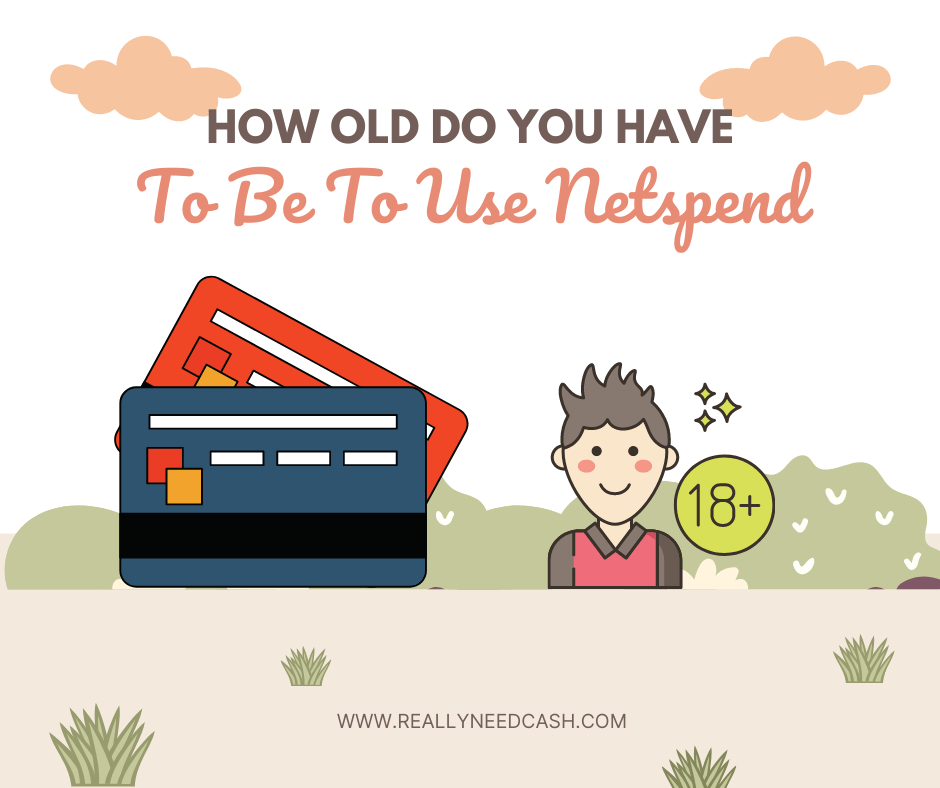 Are Minors eligible for the NetSpend Card?
To activate a NetSpend card and become the primary account holder, you must be at least 18 years old. A minor between the ages of 13 and 17 may, however, can be added as an additional cardholder to a current NetSpend account.
Employers should call a NetSpend Customer Care agent at 855.967.2273 to add a minor to an existing account. The NetSpend agent requests that the legal guardian send documents proving their status as the minor's parent or guardian.
NetSpend would require copies of one or both of the following documents:
If the parent or legal guardian and the minor have the same last name and residence, the minor's present condition picture ID and Social Security card, and the minor's current condition picture ID. (The minor's school-issued ID will not be accepted by NetSpend.
or
If the parent or guardian and the child have a different surname or residence, the minor's birth certificate and Social Security card, as well as the minor's current state-issued photo ID and Social Security card, are required.
NetSpend requests that the cardholder fax these documents to 866.358.0526, referencing the reference number provided by the NetSpend Customer Care agent. You can also send scanned copies to NetSpend at cardorders@netspend.com.
How Can I Set Up a Netspend Account for my child?
You may be familiar with Netspend's NetSpend Visa Prepaid Card, but you may not be aware that you can add your adolescents (ages 13 to 17) as authorized users. There is no credit check, registration fee, or minimum balance requirement for the Netspend Visa Prepaid card, making it ideal for those just getting started. You can either order your redeemable prepaid card online or purchase it from a local prepaid card shop.
Direct deposit allows you to get reimbursed up to two days early with this Visa card, but your kid may not have this choice with their card. These sites allow you to add funds to your Netspend card for a minimal charge, which will help you save money on reloading charges.
Reloading fees can range from $0 to $3.95, so the charges can add up quickly.
Is Netspend a Good Option for College Students and Teenagers?
Right now, Netspend could be the most incredible option for your adolescent or college student! It's a superior bank account option!
They can carry little cash and instead use their card for all online transactions and even pay bills!
Why Choose a Netspend Card?
Your kid can get paid faster with Netspend Direct Deposit than they can with a traditional check.
Since it's not a credit card, there are no late penalties or interest costs.
On purchases made with the card, there are no overdraft fees.
Your child can use the NetSpend Mobile App to manage their account and get a text or email notifications.
They can use a Netspend Prepaid Debit Card to shop in stores, over the phone, and online. It can be used anywhere that accepts Debit Mastercard and Visa debit cards.
Withdraw money from ATMs all across the world. Pay their bills, rent, and other essentials.
Customers pay a monthly fee with the NetSpend Visa Prepaid Card. Still, you can lower that fee by enrolling in the monthly plan, which needs at least $500 in direct deposits of salary checks or government benefits in any given calendar month.
To keep the lower monthly rate, you don't have to make further direct deposits.
This Visa debit card can be topped up with cash at Netspend Reload locations across the country. In addition, Netspend Payback Rewards, mobile check loading, and approved users are all available on the card. Netspend cards are issued by Republic Bank, an FDIC-insured bank.
How do I add money to my Netspend Prepaid Debit card?
You can fund your Netspend card in a variety of ways:
Direct Deposit.
Debit Card.
Netspend Reload Network Locations.
Bank Transfers.
PayPal
Transfer Money Between Netspend Card Accounts.
Tax Refunds.

NetSpend Pros
Allows your adolescent to begin learning about financial responsibility. It should be part of a larger strategy to teach children about money management.
Understanding the distinction between wants and requirements
You have complete control of the account during this education.
A prepaid debit card allows your child to participate in transactions that generally need a money card.
Because a debit card has built-in security, there is less anxiety about theft or loss of the card than there would be with cash.
A prepaid debit card will provide your youngster with banking privileges without giving them complete control over a bank account.
When your teen uses a prepaid debit card frequently during their adolescent years, they will be financially prepared well before reaching maturity.
NetSpend Cons
It is possible to lose money if you make a mistake.
Requires constant monitoring
Conclusion
If you haven't given your kid a prepaid debit card, you're passing up a huge opportunity to teach him or her financial responsibility.
As children do not learn about money at school, it is up to their parents to teach them. Experience is the best teacher there is.
By supplying them with their prepaid debit card, you can give them that experience.
Consider one of the cards mentioned above and sign up for one today.
It's something that should be done before they leave for college.