To add someone in NetSpend – They will need to set up a Netspend account and they just need to enter your name and your FlashPay ID and voilà! They are set up on your Netspend account and can send money to you easily. 
Adding someone to your Netspend account couldn't be easier, and in this article, we'll tell guide you on how you can receive money into your Netspend account.
Sending money via Netspend is easy, and so is adding someone to your account. However, they will need to set up a Netspend account as well.
From there, they just need to enter your name and your FlashPay ID and voilà! They are set up on your Netspend account and can send money to you easily. 
But because Netspend is an alternative way to manage your finances, people are often confused by how they can send money to others if needed, especially if they have never used Netspend before.
Below, we'll go into more detail about how you add someone to your account in order to send and receive funds, as well as other easy ways Netspend allows you to receive and send funds.
Read: How To Transfer Money From NetSpend To a Bank Account?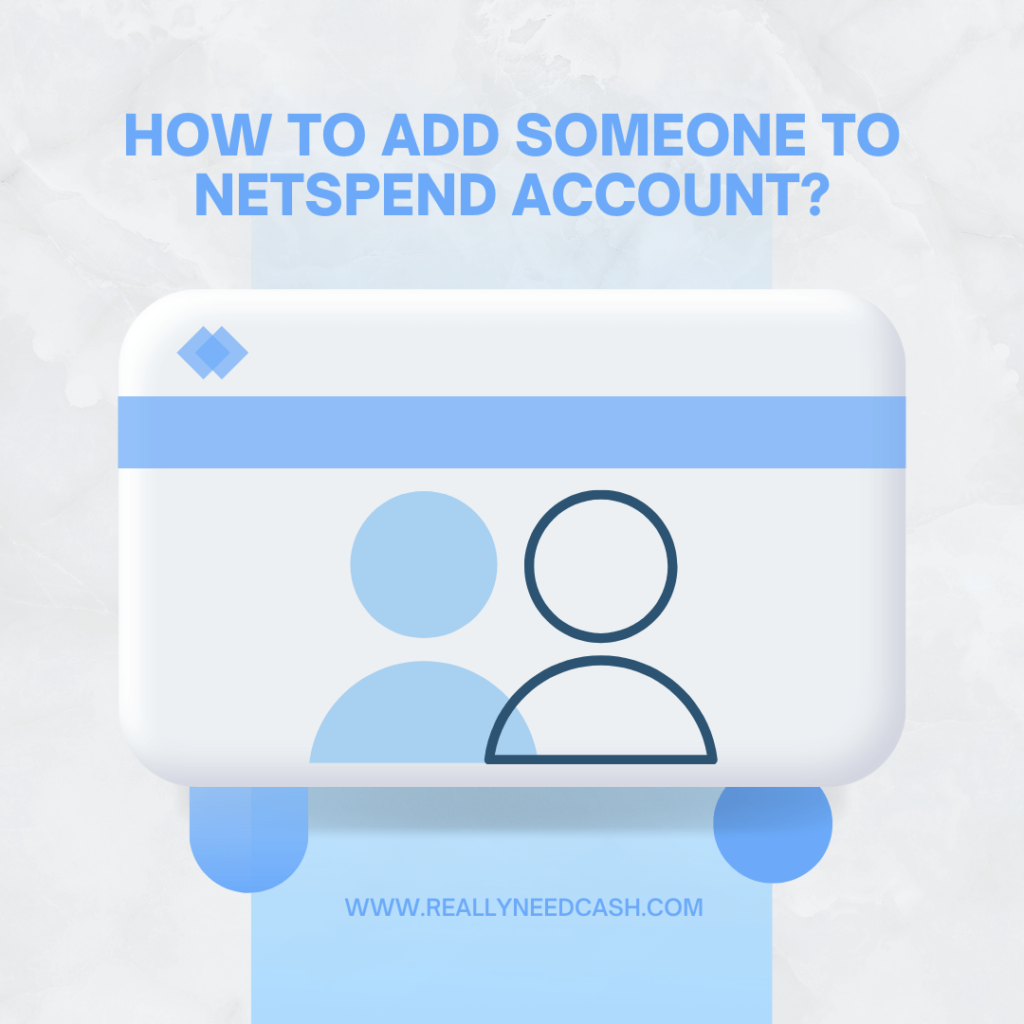 Receiving and Sending Money to Someone Via Netspend
Now that we've briefly covered how you add someone to your Netspend and how you can send and receive funds, let's go into more detail. It is possible for others to send funds into your Netspend account online.
If the person you are receiving funds from has a Netspend card, then they will automatically have an account online where they can manage their funds.
Let's take a look at the different ways you can receive and send money via Netspend. 
Sending Funds Online
A family member or friend can send money from their Netspend account to yours.
As we mentioned earlier, they simply need to log into their account, enter your name and FlashPay ID, followed by the amount they would like to send. FlashPay is a service that facilitates the transfer of money into prepaid cards. 
Sending Money via Direct Deposit
You can also have funds directly deposited into your Netspend account. This saves you the trouble of having to walk to your nearest bank branch, and it also cuts out the time waiting for a check to process.
By electronically transferring money into your account, you can access your funds in no time at all.
Some direct deposits you can have transferred into your Netspend account are
Defense Finance and Accounting Service Payments (DFAS),
Government Disability Benefits, 
Pensions,
Railroad Retirement Benefits (RRB),
Social Security Benefits, SSDI or Workers Compensation (this varies by state),
SSI (Supplemental Security Income),
State unemployment benefits (this also varies by state), 
Tax refunds,
Veterans' benefits, and
Work paychecks. 
Plus, if you receive direct deposits of government benefits or payroll that are $500 or more in one calendar month, then you are eligible for an upgrade to Netspend Premier. There are more features on offer with a Netspend Premier account, and you can save almost 50% on monthly fees. While Netspend already charges low monthly fees anyway, this is an enticing bonus.
If you run out of money too, Netspend will cover up your transactions up to $10, and you can personalize your card at no extra charge.
Sending Money In-Person
Netspend has over 130,000 convenient locations across the country where you can access money in your account. All you need to do is pay a visit to your local Netspend branch, give them cash, and they will then electronically deposit that cash into your account.
You can also visit your nearest branch to cash in a check that will then be reflected in your Netspend account.
Sending Money via Bank Transfer
If a family member or friend wants to transfer funds to you via bank transfer, it is a similar process to the first method.
If your relative or friend has an online account with another bank and doesn't bank with Netspend, then they just need your Netspend details such as your name and FlashPay ID to transfer money.
They will then be able to enter how much money they would like to send to you, and this should be in your account in no less than 24 hours.
Sending Money via PayPal
Similarly, family members or friends can also send money to your Netspend account via PayPal, as they are partnered. It's very simple, all they have to do is enter your Netspend details into their PayPal account in order to transfer funds.
You can even transfer money from your Netspend account to your own PayPal account. You are not just limited to doing this online either, as you can also do it in person at one of their branches, or 'reload centers.'
But to add money to your Netspend card via PayPal then you just log in to your PayPal account, click on Wallet, select Add a Card, select the card type, enter the requested information and click save.
How Secure is Netspend?
No matter who you bank with, security is always the biggest concern, especially when banking online and sending and receiving funds. Since you need to enter a PIN to access your Netspend account, it is totally secure.
They also have strong online security that blocks anybody from seeing your personal information, which includes encrypting your data, so it doesn't fall into the wrong hands.
With Netspend you can also enable anytime alerts. These alerts tell you of potentially suspicious activity on your account and allow you to identify transactions that you don't recognize.
However, one way to keep secure when banking online is to not check your account whilst connected to public Wi-Fi. This is because these networks are unprotected from hackers who may try to steal your information.
Bottom Line
There are many ways you can receive money with your Netspend card account, and to add trusted people to your Netspend account they will need to have a Netspend account. From there, they just need your name and FlashPay ID.
This is the most common way people receive funds into their Netspend account, but there are other means such as checks, Paypal, and visiting their reload centers.
Always remember to keep personal information such as bank details private. If you lose your card, you should report it missing to Netspend straight away. This may come at a fee, but it keeps your funds safe.