Have you experienced any difficulties making payments on Instagram? Want to know how to add your Venmo link to Instagram?
To add Venmo Link to Instagram: 1. "Open Instagram and click the three dots 2. Choose Payments and select Profile 3. Tap on Add debit or credit card and enter your Venmo Card details 4. Click on "Save to start using Venmo account to purchase direct in-app transactions.
The good news is that there's an Instagram feature that allows you to make direct purchases and bookings on the app. This way, you don't have to visit other sites or go through long procedures.
So, if you don't know how to link your Venmo account to your Instagram profile, this article is just for you.
And now, let's dive in!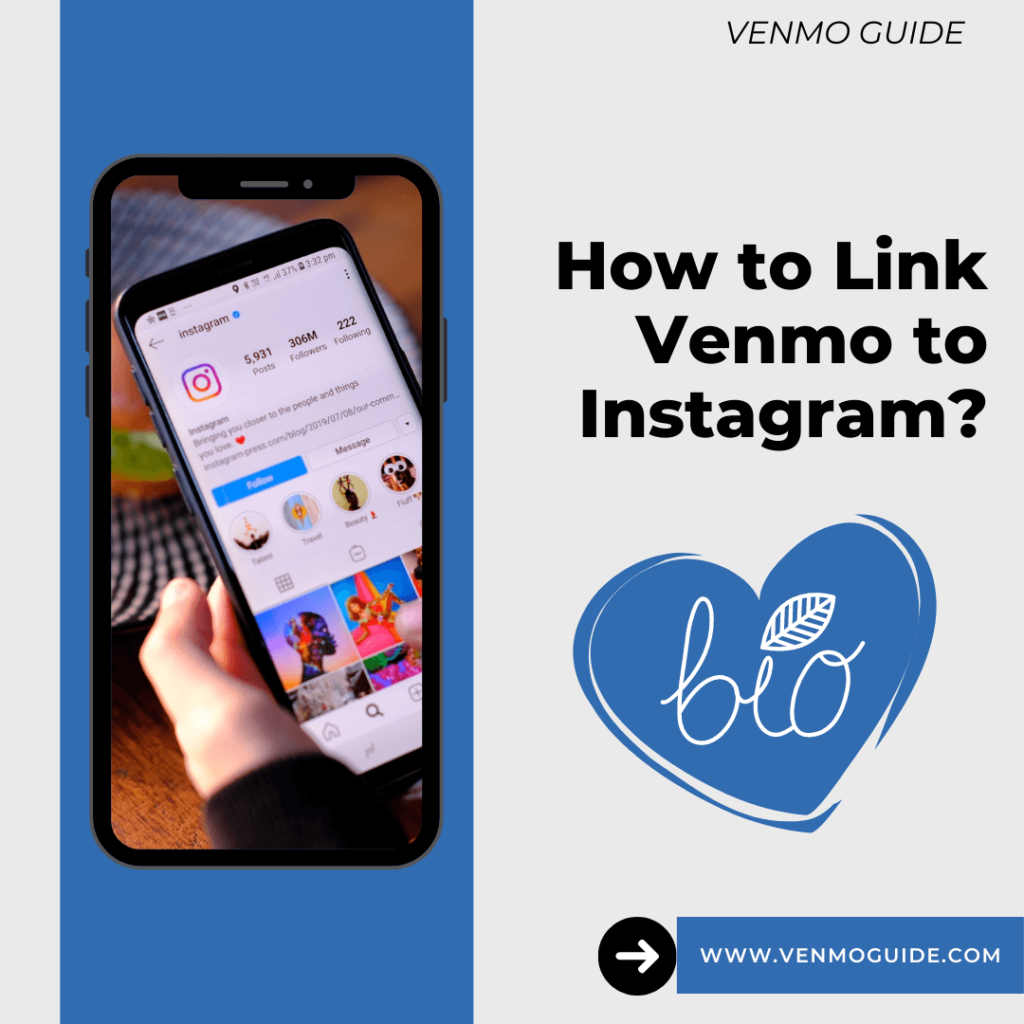 How to Link Venmo to Instagram: Step-By-Step
Time needed: 2 minutes
To add Venmo link to Instagram, you have to update your payment method on Instagram. Here's how you can do it:
Launch your Instagram profile. 
Tap on the three dots at the top right corner.

Select "Promotion Payments" and then "Profile."
Click on "Add debit or credit card."
Input your Venmo Card details.

Click "Save."
Start using Venmo for your direct in-app online purchases.
Read: Will Venmo Refund Money If Scammed?
How to Add Venmo Link to Instagram
Also, if you want to make it easier for other people to find you on Venmo, you can add your Venmo link to your Instagram account. This can be done by sharing QR codes, posting direct links, and using deep-app links.
Let's take an in-depth look at each.
1. Sharing Personal QR Codes
You can always access your QR code and share it with websites and social networks on sites like Instagram. The QR code feature introduced by Venmo allows users to connect with others by simply scanning a unique code.
You can only access this feature on updated versions of the Venmo app. Under the "Scan" menu, you'll find your QR code next to your profile photo. There are options available to share this code via social media, printed media, or emails.
Also, you can post your QR code on your timeline or story on Instagram. Then, followers and other users can scan the code to connect with you directly on Venmo without hassle. However, users without Venmo accounts may be required to sign in to establish a connection.
2. Posting Direct Links in Bio
As a Venmo user, you have access to your account links. It's called a direct link. You can share this link in your Instagram bio and redirect your followers and other Instagram users to the link with a post on your IG timeline.
You can access it in your web browser by clicking on your web address and copying it. On the mobile app, you can select the Share button and click on "Venmo Me." Then, you can directly share your link. These links are direct and take a user from Instagram to your Venmo profile.
3. Using Deep-App Links
Direct link sharing on Instagram, in some cases, comes with its troubles. For example, people accessing your profile may be redirected to sign in to their accounts before connecting or having transactions with you.
For most users, it's time-consuming and frustrating to go through this. Thus, the idea of deep-app links and codes came in. Deep-app links allow other users to directly access your profile even if they don't have Venmo accounts.
You can create a deep-app link for your Venmo profile for free and share it on your Instagram timeline through URL genius. As an add-on, you'll get to see some statistics like the number of visitors to your Venmo profile.
Here's how it's done:
Copy your original Venmo profile link onto the deep-app link platform. You may customize it as well.
Select Compose Deeplink. You can make all the necessary settings for the link and test its viability from here.
Post your custom-made deep link on Instagram.
On deep-app linking platforms, you can select the page you want your Instagram followers to be redirected to on your Venmo account. You can even go further to make selections for users who may not have Venmo accounts at all.
Also, there are deep-app QR codes that can be created with the same process and equally customized. You may share this code on Instagram as well. Then, your followers can connect with it and perform safe transactions with you.
Last Words
So, in this article, we've discussed how you can link your Venmo account to your Instagram profile.
Follow these steps, and your overall payment experience will be improved.