Venmo is one of the most popular apps when it comes to contactless payments, as you'll be able to make payments directly through your smartphone.
One of the best features that Venmo offers is QR codes, which make payments even easier and more streamlined.
Venmo has designed the QR Code so that it's easy to print into PDF quality through the app. You can access the print features by tapping the printer icon in the business profile QR code in the "Share" section.
If you want to know how to print the Venmo QR code and other details about using it in your business, keep on reading this handy tutorial!
RELATED: How to Get Venmo QR Code? QR Code With a Venmo Business Profile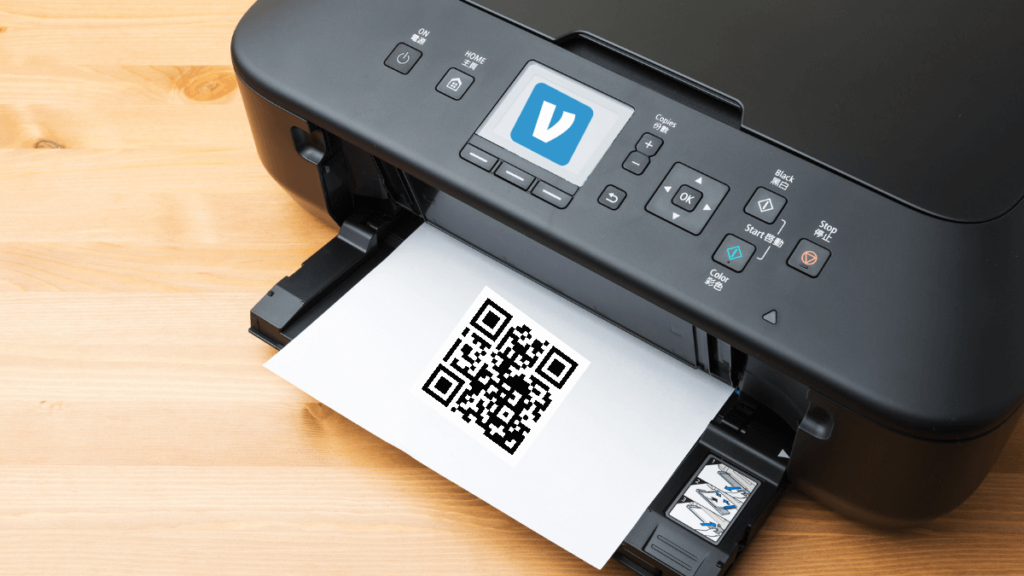 How to Print Venmo QR Codes
Here's a quick guide to printing Venmo QR Code:
Open Venmo App
On the home screen, tap the "Share" button in the top right corner of the app
Select the "Venmo Me" tab.
After switching to the Venmo Me tab, the app will show your QR code along with three options at the bottom.
To print the Venmo QR Code, select the "printer" icon.
After that, your smartphone should be ready to print a high-quality PDF version of the Venmo QR code, and all you need to have a physical printed version is to export the PDF file to a printer to get it printed.
It's quite beneficial to print out your QR codes to make it easier for others to make contactless payments, request funds, and add you as a friend.
Luckily, you can easily print the Venmo QR codes through the app.
Different Types of Venmo QR Codes
QR Codes have been an in-app feature in Venmo since 2017. The app introduced two types of codes that every user gets, whether they're personal or business accounts.
For personal accounts, the first one is "Venmo Me", which is a QR code that allows others to find the QR code owner's profile and give them the option to:
Add the QR code owner as a friend (by sending a request)
Send and request funds
The other type of personal account QR code is the "Show to Pay", which is a QR that cashiers scan to charge you for your in-store purchases.
As for businesses, you can use QR Codes to charge customers for services or items that they opt for, making it easier to make contactless payments on the go.
How to Set a Specific Price on My Business Venmo QR Code
If your business sells a variety of items at set prices, you might want to print different QR codes for specific prices.
Luckily, you can easily program your Venmo QR codes to have various set prices. Here's how to do it:
Launch the Venmo app, and tap on the "Share" button on the top right, as established above.
While at the "Venmo Me" tab, tap the "$" button and set a specific amount of money that the scanners should pay.
Keep in mind that the customers would still be able to edit the value of the money sent. Also, you can only save one QR code at a time, so if you want multiple Venmo codes, you'll need to screenshot the QR code and save it on your mobile or computer.
RELATED: Does 7-11 Accept Venmo QR Codes? 36 Retail Stores That Accept Venmo
Benefits of Using Venmo QR Codes
There are various benefits that come with using QR codes on Venmo, let's have a quick look at some of them:
Saves Time
Without QR codes, others would need to search and find your Venmo account manually. Not only that, but they'll also need to type in the amount of money they need to send or request every time.
On the other hand, QR codes allow you to find others as well as send and request funds in a matter of seconds.
Easy Process
Venmo has made it so that it's very easy to generate and even print a QR code through the app, which is explained above in quick and easy steps.
Boosts Privacy
One of the underrated benefits of using QR codes for payments is that neither parties won't have to share their usernames, email addresses, or phone numbers to make payments.
Once you scan the payment code, you'll be taken directly to the transaction window to confirm.
Tips for Printing Venmo QR Codes
While printing a Venmo QR code to display in your business, there are some important tips to make sure that the code works properly.
Always Save the Original QR Code PDF
You might need to print the QR multiple times to make sure that it works properly every time, so make sure that you save the original quality PDF or screenshot somewhere you can access when you need it.
Make Sure That the QR Code Is Easily Scanned
Remember to make the Venmo QR code large enough for most cameras to scan easily since some cameras might struggle to adjust the focus when it comes to smaller QR codes.
Additionally, avoid using textured background for the QR code because it makes it print to scanning errors. Instead, add the QR code to a solid background with clear borders
Explain What Venmo QR Codes Do
Whether you're printing your code somewhere in your store or on a business card, remember to add a small label next to the QR code that explains why the users should scan it, such as "Scan me to pay".
Don't Add Multiple QR Codes Next to Each Other
Adding many QR codes for different purposes next to each other won't only confuse customers but may also cause various errors during scanning.
Wrap Up
There you have it! A brief guide that shows you how to print Venmo QR codes in simple and quick steps, so you can have them visible in your physical store.
This makes it much easier for customers to buy items from your stores using contactless and cashless methods.
You can also program prices into your QR codes and generate multiple ones to receive different amounts of money from each QR code.
For any queries, let us know in the comments below and we will try our best to help you out!