Do you want to create a fundraiser or donation template? Posting a Venmo Instagram story would be a good option. Continue reading to learn more.
Instagram Story Venmo Fundraiser 2023: Posting a Venmo Instagram story would be a good option. Download our Venmo Fundraiser Donation Template.
One popular purpose people use Venmo for is fundraising and donation. It's as easy as sharing an Instagram story that contains the details.
Continue reading to find out how to create it!
RELATED READ: Can Nonprofits Use Venmo? How to Set Up Venmo for a NonProfit?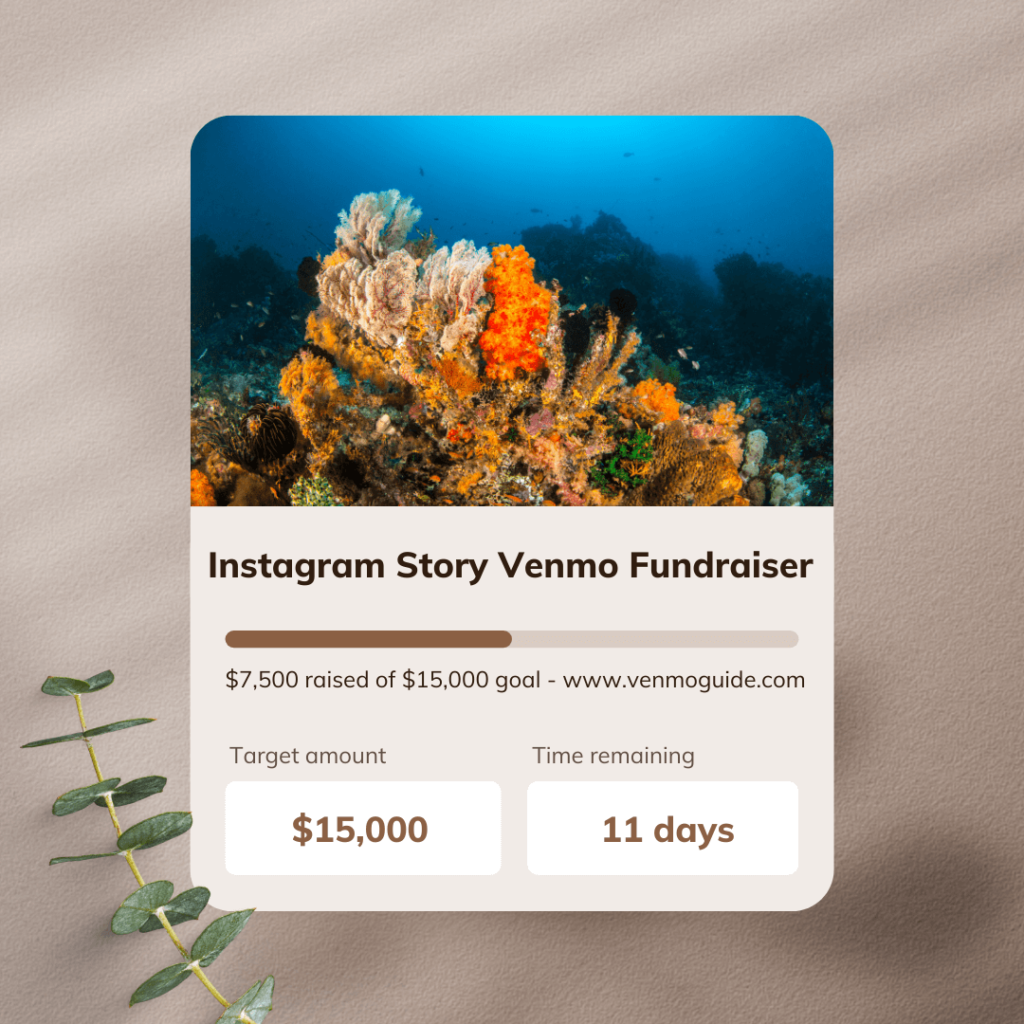 Creating an Instagram Story Venmo Fundraiser
The best way to create a Venmo fundraiser or donation template is kapwing.com. All you have to do is visit the website, search for the Venmo Instagram Fundraiser Template, and customize the template based on your cause.
Kapwing Instagram Story Venmo Fundraiser Template: A Closer Look
The Kapwing Instagram story fundraiser template is 90% ready once you open it. It sports a fundraiser bingo grid filled with domination amounts. You just need to fill in the empty box with the name of the cause and add your Venmo handle in the designated area.
The next step is to adjust the fonts, colors, and text size of the template to catch your followers' attention. Make sure that the overall theme of the template matches the cause you're raising the money for.
It'd also help if you add elements like images and text to give your followers a clear idea about the cause and why they should care.
Once you're done, you can export the template to your Instagram story. Tap on the Export button and download the image, then go to Instagram and upload your Venmo fundraising bingo board to start raising money.
One way to boost your story's visibility is to add a new Instagram tag and repost the story every time somebody makes a donation. This way, not only will you reach more people but also encourage your followers to take action.
Making it obvious that there are people interested in the cause will make your followers more concerned and willing to make a donation. Also, feel free to add the logo of the organization you're supporting to give your fundraiser a visual attention catcher.
If the cause is for a person or pet, putting their photo would help, too. You need to ask the other person or the pet owner for their permission before doing that, though.
Creating a Venmo Account for Your Instagram Fundraiser
To make a new Venmo account for fundraising, follow these steps:
Download the Venmo app on your phone
Open the app and choose a sign-up method
Enter your personal details and create a new password
Verify your email address and mobile phone number
Link a card or bank account to your Venmo account
Add the Link to Your Bio
If you add a link to your Venmo account on your Instagram, your followers won't be able to click it. But, of course, if you put your Venmo handle, people can just go to their Venmo app and add your Venmo username to send you money.
The best alternative is to just add the link to your bio and let people know it's there in the story.
Benefits of Instagram Story Venmo Fundraisers
Instagram Story fundraisers allow you to increase awareness and fundraise the causes you believe deserve the most. They're effortless to create, and anyone can make their own fundraiser story in a matter of minutes. All you need is a Venmo account and an Instagram account to be able to create and promote the template.
If you're lucky, your story may go viral, potentially helping you fundraise thousands of dollars for your cause.
Creating Your Own Fundraiser Template
If you don't like the Kapwing template, you can create your own Venmo fundraiser using Photoshop or other graphics editing apps. Just make sure that you make the image the same size as the standard Instagram story, which is 1080 x 1920 pixels.
Final Words
Venmo is an online P2P mobile payment solution that lets you send and receive money to and from your friends and family members. You can even use Venmo to pay for tickets or split dinner with your friends.
So that was a quick overview of how to create an Instagram story Venmo fundraiser.
The process is pretty straightforward. All you have to do is set up a new Venmo account and visit kapwing.com and customize the fundraiser template before exporting and uploading it to your Instagram account.