How often do you shop on Amazon? Personally, I order multiple times a month (from silly gadgets to cookers lol).
Let's say you have Cash App and wondering if you can use the app on Amazon, I am here to guide you step-by-step.
Does Amazon Take Cash App?
Yes, you can use your Cash App on Amazon with the Cash Card to make purchases. To add your Cash Card to your Amazon account: Go to "Settings" and select "Add a New Card." Enter your Cash App Card details (card number, CVV, and name), then click "Save."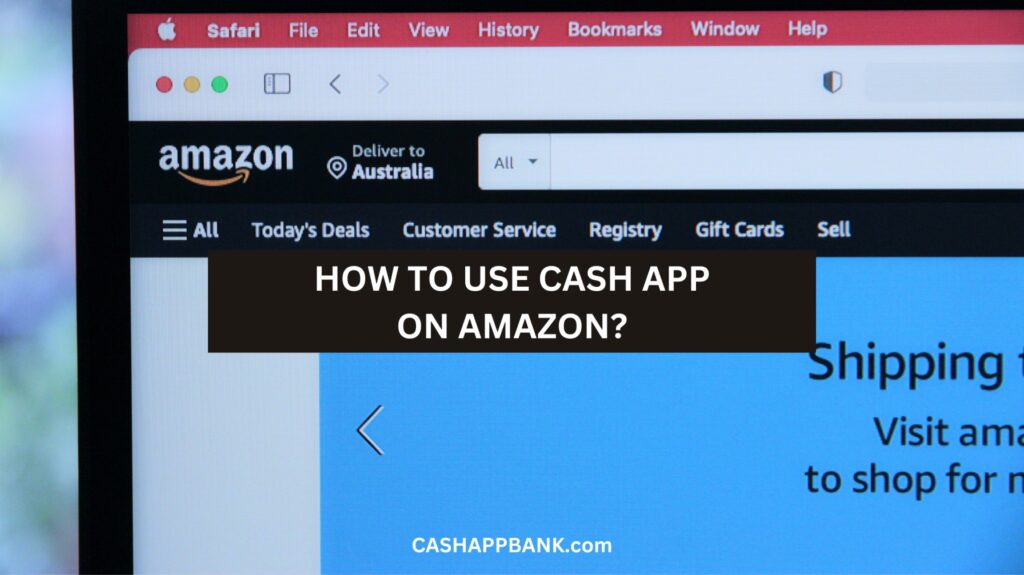 Once your Cash Card is added, you can use it to pay for your Amazon purchases.
Amazon is one such website that accepts all measures of credit and debit cards including Visa, Mastercard, American Express, JCB, Discover, and Diners Club.
How to Add Cash Card as a Default Payment Method on Amazon?
Follow these simple steps to set up your Cash card on Amazon for payments:
Open the Amazon app
Click on the menu you find in the top right corner.
Go to the "Your Account" option and click on it.
Click on Amazon Wallet
Select "Manage payment options".
Scroll down and click on "Add a Payment Method".
Enter your Cash App Card details (card number, CVV, and name)
Tap "Add Your Card".
From there you can set up a Cash card as your default payment method to pay each time you purchase on Amazon.
Once you finish the Cash card setup as a payment option, on the managed payment options page, you'll see the message "Payment method added" displayed in green.
How to Order on Amazon Using Cash App Card?
Here's a step-by-step guide on how to order on Amazon using Cash App card:
Step 1: Open Amazon App
Lauch the Amazon website or app on your phone.
Step 2: Add Cash App Card to Your Amazon Account
Go to "Settings" and select "Add a New Card." Enter your Cash App card number and expiration date, then click "Save."
Step 3: Browse Items on Amazon
Start shopping and you simply browse through the products and add the ones you want to order to your cart.
Step 4: Check Out
Let's say you are gonna order the New iPhone 15 Pro. Add it to your card and select your Cash App card as the payment method.
Step 5: Enter Cash App CVV Code
Enter the CVV code of your Cash card which is the three-digit number on the back of your card.
Step 6: Confirm Your Order
After you have entered the CVV code, click "Place Your Order" to confirm your purchase. Amazon will process your payment using your Cash App card.
In a short while, check your email and you will receive a confirmation message with the details of your order.
Can I Use Cash App on Amazon Without Cash Card?
No, you cannot use Cash app directly to purchase on Amazon. At the moment, there is no option to link the Cash app to the platform without a card.
Using the Cash Card is the only working method as of now.
Payment Methods Accepted by Amazon
Cash App Card
Visa (including the Amazon Rewards Visa Signature Card)
Amazon Store Card
Amazon Secured Card
MasterCard/EuroCard
Discover Network
American Express
How Much Can I Spend on Amazon with My Cash App Card?
The limit is not with Amazon but with your Cash Card. According to the Cash App website, the weekly limit for Cash Card transactions is $7,000, while the monthly limit is $25,000.
This includes all transactions made with your Cash Card, whether they're on Amazon or elsewhere.
So, I guess technically the limit is set at the above rates.
Does Amazon charge Fees for using the Cash App as an Amazon payment option?
No, Amazon does not charge any fees for using Cash App as a payment option. You can use the Cash App on Amazon to pay for your purchases without any fee.
Can You Buy an Amazon Gift Card with Cash App?
Yes, you can buy an Amazon gift card with Cash App. You need to add the card to your account before you can use the Amazon gift card on Cash App. You can select the Amazon gift card as your payment method when you are ready to pay for something.
Open the Amazon website or app
Go to the "Gift Cards" section.
Choose the type of gift card you want to purchase, whether it's a physical or digital card.
Select the amount you want to load onto the card.
At checkout, select "Cash App" as your payment method.
Enter your Cash App card information and complete the purchase.
Refunding Process on Amazon with Cash App Card
Different platforms have different refund methods. Some just refund back directly to the source of payment, some refund back in the form of store credits, and some just straight up only allow to change item and not refund the money back.
So, let's talk about how refunds work with the Cash App card on Amazon. When you make a purchase with your Cash App card, the refund will be processed back to your Cash App balance.
How to Get a Refund from Amazon on my Cash App?
Open Amazon App
Go to the "Your Orders" section
Find the item that you want to return
Click on the "Return or replace items" button
Select the reason for the return
Follow the prompts to complete the process.
So, now you have completed the refund process and you just need to wait for a few days for the funds to be returned to your Cash App balance.
Can you use the Cash app in Amazon Go stores?
Yes, Cash App cards are accepted at the Amazon Go stores. When you reach any Amazon grocery locations, you can use a Cash App debit card at the gate. You need to dip the card and wait for the checkmark that lets you access the store.
Cash App card works both online and at physical retail locations such as Amazon Go, Amazon 4-star, Amazon Books, etc.
That way, you can add a Cash card to Apple Pay or Google Pay accounts and use it to buy anything you need at stores that accept these payments.
Adding your Cash card to Apple Pay or Google Pay allows you to make payments at any store that doesn't support Cash cards but accepts Apple Pay or Google Pay.
So, the next time you're at an Amazon Go store, don't forget to use your Cash Card to pay for your purchases. It's quick, easy, and hassle-free!
Why is My Cash App Card not working With Amazon?
I can think of a few reasons that are pretty obvious and let's take a look at some of the most common reasons.
Reason 1: Incorrect Card Information
The most common but overlooked reason is that you may have entered incorrect card information.
In order to avoid this, I always recommend you Double-check to make sure that you have entered the correct card number, expiration date, and CVV code.
Reason 2: Insufficient Funds
Not a very subtle mistake but nonetheless, if there are not enough funds in your account to cover the purchase, it will not go through.
Make sure that you have enough funds in your Cash App account to cover the transaction.
Reason 3: Technical Issues
Sometimes, it is just not a fault of mine or yours, just technical issues, I guess!
Try closing the Amazon app and reopening it.
Reason 4: Amazon Restrictions
Sometimes Amazon can place certain restrictions in place that prevent you from using your Cash App card to make a purchase.
For example, let's say some items on Amazon may not be eligible for purchase with a Cash App card.
Make sure that the item you're trying to purchase is eligible for purchase with a Cash App card before you try again.
How to Check Your Cash App Balance for Amazon?
You can order on Amazon as long as you have enough balance to cover your funds. If you aren't sure, how much you are left with, checking your Cash App balance is a breeze.
In-App: Open the app on your phone. You'll see your available funds listed in the Money tab at the bottom left of your Cash App home screen.
Online: Log into your Cash App account at cash.app/account. Once you're logged in, you'll see your balance displayed on the main page.
By Phone: Call the Cash App customer service number and the representative will be able to provide you with your current balance after some verification.
Do Certain Factors Limit Purchasing With Cash App on Amazon?
Yes, there are certain types of limits Cash App users may face while using Cash App on Amazon.
Cash App can't purchase items sold by a third party on Amazon.
Users can't use the app to purchase digital downloads or prime memberships from Amazon
How Safe is it to Use a Cash App on Amazon?
It is completely safe to use your Cash card on Amazon.
Most of the platforms accept Cash App for it is a secure and reliable payment option. It is a good idea to connect your Cash App on Amazon.
Because you get discounted rates every time you purchase on Amazon.