Wondering whether you can use Venmo on Steam? Do you want to know how to purchase a Steam gift card with Venmo? Read on for all the answers.
So, is Steam Compatible with Venmo?
No, you cannot directly purchase on Steam with your Venmo account. However, Venmo Debit Card is allowed for Steam purchases. If you don't have a Venmo card, you should apply for one as your Venmo card is required for steam and should have enough balance to make a purchase.
Steam bills itself as the "ultimate destination for playing, discussing, and creating games." With over 30,000 games available on the app and millions of players at any given time, that claim is no fluke.
Whether you're a Steam player or you're looking to surprise someone on the platform, you'll need to find a way to make payments. Thankfully, Steam accepts a wide range of debit cards, credit cards, and online payment platforms.
In this article, we'll find out if you can use the popular online payment platform Venmo for purchases on Steam.
RELATED READ: Is it Possible to Add Venmo to PS4?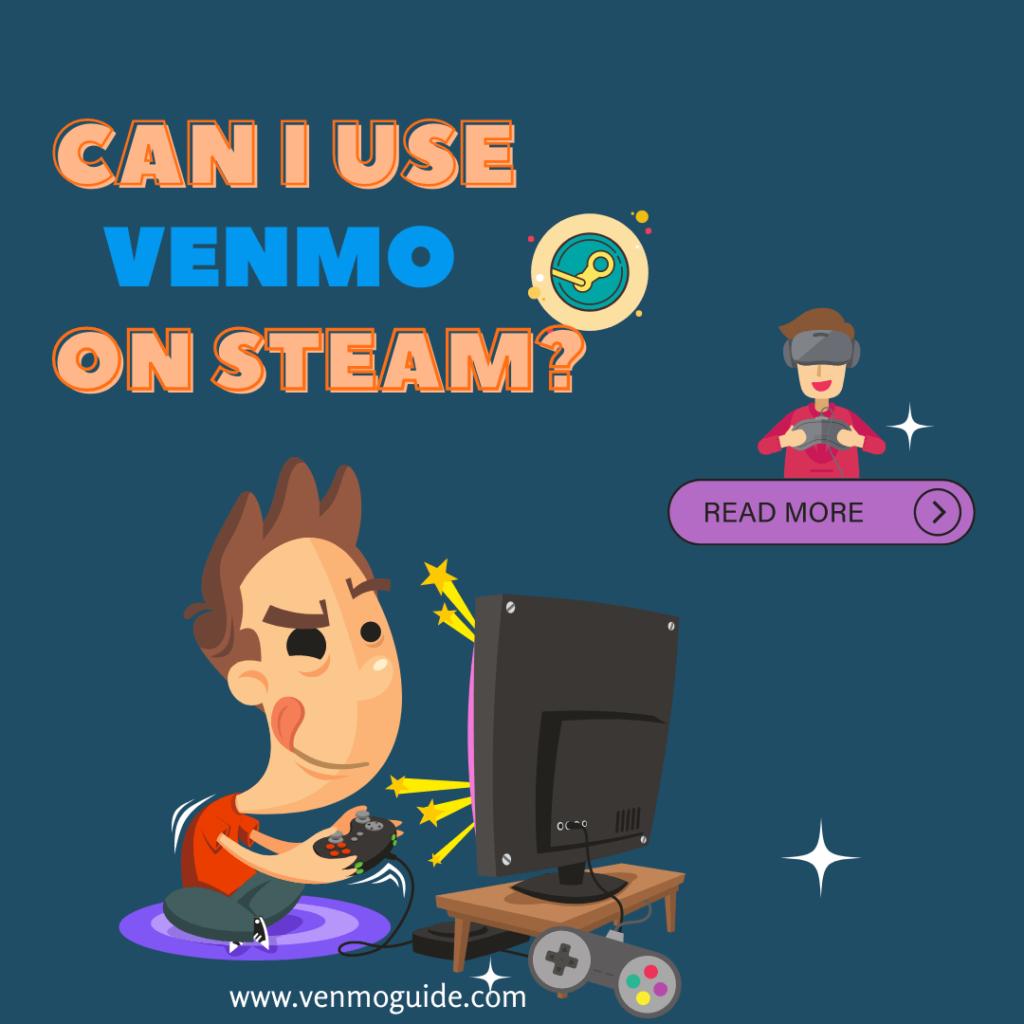 Can You Use Venmo on Steam?
Unfortunately, you can't use Venmo to pay directly on Steam. However, here are the various payment methods available on Steam:
PayPal
Visa
MasterCard
American Express
Discover
JCB
Although you can't make Steam payments directly using Venmo, there's an easy workaround: Steam gift cards.
Let's see how that works.
Purchasing Steam Gift Cards Using Venmo
If you have funds in your Venmo account and you want to make steam purchases, we recommend that you find a store that sells Steam gift cards.
Next, purchase as many steam cards as you want using your Venmo account, and add those funds to your Steam account.
But what exactly are Steam gift cards?
Steam Gift Cards
Whether you want to purchase a game, software, or hardware, a Steam gift card makes the process simple. Think of a steam card as a gift certificate specially designed for purchasing game content.
There are two kinds of Steam cards: physical Steam cards and digital Steam cards.
To get a digital Steam card, all you need is to log in to your Steam account and select the Steam friend you want to send the gift to. However, you'll still need to make payments using the methods that Steam accepts.
That's why you should opt for physical cards (in-store ones) if you want to use your Venmo account.
There are five kinds of Steam gift cards. Each is different because of the amount on the card: $5, $10, $25, $50, and $100.
When you purchase any of the cards, you'll get an activation code that the receiver can use to deposit the funds into their Steam account. Afterward, they can make in-game purchases.
So all you need to do is find a store near you that sells Steam gift cards and accepts Venmo for payments.
Read: How to Fix Venmo Resource Not Found Error Statement?
Finding Stores That Sell Steam Cards and Accept Venmo
Fortunately, both Venmo and Steam make the process of finding such stores a breeze.
Steam, for one, provides an exhaustive list of Steam gift cards retailers across the globe. In the US, you'll find the cards in stores like 7-Eleven, Best Buy, CVS, Dollar General, Target, Walgreens, GameStop, and Walmart.
Remember, Venmo only functions in the US, so these are the stores you should pay attention to when you go through the list.
Finding a store that accepts Venmo payments is equally easy. You can simply search on Venmo's website to see which stores accept their payment method.
In summary, a wide range of retailers, including CVS, Target, Abercrombie & Fitch, Walmart, Home Depot, and Nordstrom, accept Venmo payments.
If you have any doubts, place a call to the store you're going to confirm if they accept such payments. Alternatively, you can ask the POS agent once you get to the shop or store.
How to Pay With Venmo in Stores
Once you locate a store that sells Steam gift cards and accepts Venmo, you can proceed to make your purchase.
Venmo uses QR codes to help users make contactless payments. The good news is that your Venmo app is already configured with QR codes.
If you have any challenges using the QR code option, check to see if your Venmo app is up-to-date. If you're using an outdated version, the app will likely be slow and ineffective. Also, make sure that you've allowed Venmo to use your phone camera to scan.
There are two key ways to make payments using Venmo.
If the vendor or merchant gives you a QR code, scan it using your Venmo app. After scanning, confirm the details of the payment to complete the purchase.
Alternatively, the merchant may ask you to show your QR code. In such instances, click on "Show to Pay" to view your QR code. Then, present this code to the merchant and follow the prompts to complete the payment to purchase your Steam card.
What About PayPal?
PayPal is one of the most recognizable global payment methods. In fact, Venmo is owned by PayPal, and it's part of the company's large array of brands.
Unsurprisingly, you can pay for items on Steam using your PayPal account. The process is quite easy. Whatever game or item you click on to purchase, select the PayPal option during checkout.
Ordinarily, you should be able to send funds from Venmo to PayPal directly. But, although the two payment methods are from the same company, there's no tie-in that allows for such transfers.
The best you can do is to make sure that you connect the same bank account to your PayPal and Venmo accounts.
Once that's done, you can add your Venmo funds to the bank account and subsequently transfer them to your PayPal account. Then, you can proceed to make a Steam purchase from your PayPal wallet.
Last Words
In this article, we've walked you through how to buy a Steam gift card using your Venmo wallet. While you can't directly purchase items on Steam using Venmo, you can buy Steam cards instead.
While this may be a longer process, it's certainly worthwhile, especially if you don't have any other payment method available. The good news is that these gift cards come at various price points, allowing you to purchase just what you need. If that doesn't work for you, make use of PayPal instead.