Can you add Venmo to Google Pay or, more specifically, send money from Venmo to Google Pay? Read on to discover the answer.
Yes, you can add Venmo to Google Pay and use your Venmo balance funds to make purchases using Google pay indirectly. You have to use a Venmo Debit Card as a way to link the two apps.
So, how can you link these two different apps together?
And once you do, how do you send money from Venmo to your google pay, and is a money transfer the other way round also possible? Keep on reading to find out the answer to all these questions and more.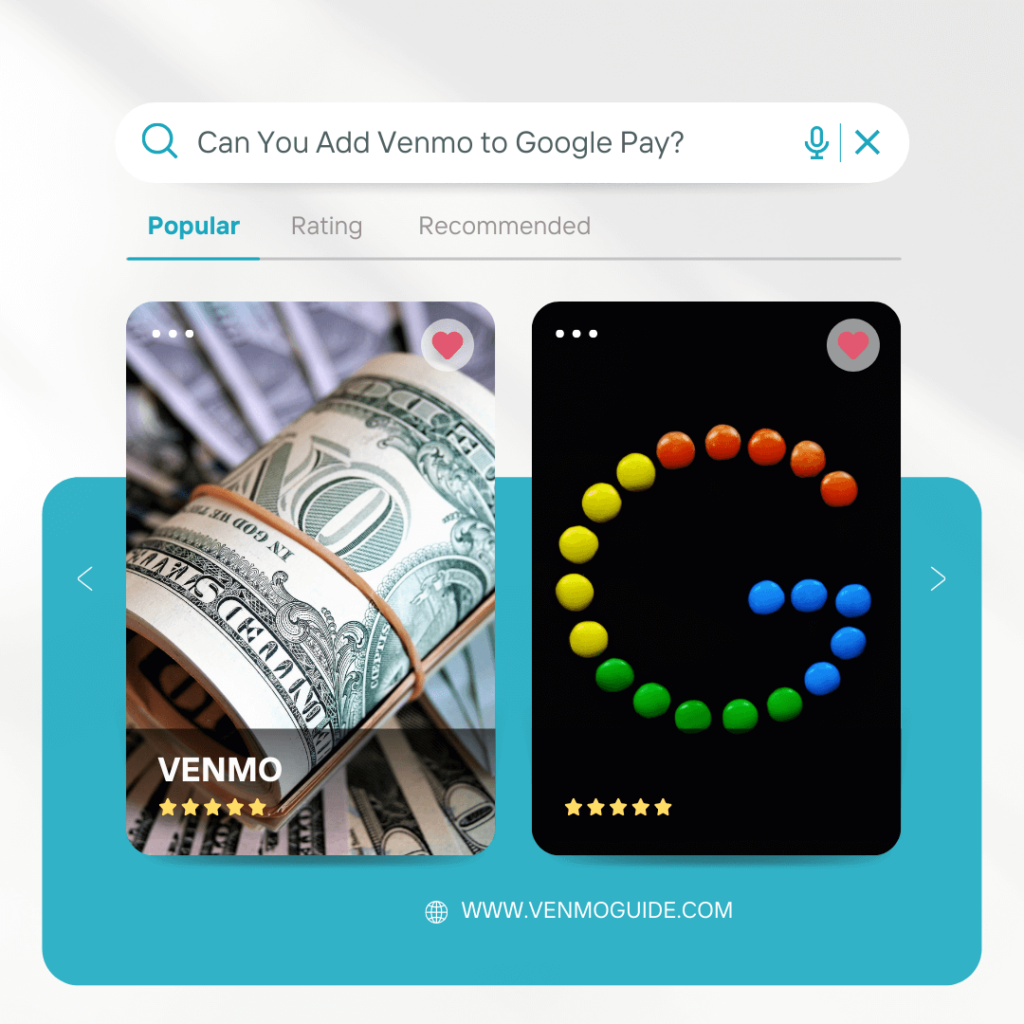 Can You Add Venmo to Google Pay?
Fortunately, Yes, it is possible to add Venmo to your Google Pay account and use the funds in it through Google Pay. However, it's not as straightforward as you may think it is.
Basically, the only way you can add Venmo to Google Pay is to link your Venmo Debit Card to your Google Pay account. By doing so, you can use your Venmo balance money with Google Pay at any time you want, at the drop of a hat.
But what if you don't have a Venmo Debit Card and you want to use the money in your Venmo balance directly? Well, you're out of luck.
Sadly, you can't just transfer funds willy-nilly from your Venmo balance to Google Pay.
Nevertheless, as unfortunate as this is, getting a Venmo Debit Card and linking it to the Google Pay app isn't that hard. In fact, Venmo has made the process as easy as can be, and the best thing is, it's totally free of charge. So, How do you get your own Venmo Debit Card? Let's take a look.
How to Get a Venmo Debit Card?
To acquire your personal Venmo Debit Card, all you need to do is:
Open Venmo
Tap on the menu icon in the top left corner
Select the "Cards" tab
Tap on "Get Venmo Debit Card"
Pick the color you like best for your future card
Enter your personal information
Review the terms and conditions, then tap on "Next"
Type in your shipping address
Choose what you want to occur if your card is ever low on funds
Review and verify the information, click "Submit," and voilà.
Once Venmo checks out your information, they'll send you your Venmo Debit Card within 15 days. All you have to do once you get it is activate it; then, you'll be ready to link it to your Google Pay account.
Note: While applying for a Venmo Debit Card, you may get a "Get in Line" message. This means it's currently not possible to get a card due to the large number of people who are trying to do the same.
However, once you're next in line, you'll receive an email notification that tells you so, and you can then start your card application process.
How to Add Venmo to Your Google Pay App?
To link your Venmo Debit Card to Google Pay, you have to:
Open the Google Pay app
Choose a specific account if you've got multiple Google Pay accounts (do so by tapping on your profile picture/initial in the top right corner and selecting the account you want)
Scroll downwards and select "Payment methods" then "Add a Card"
Choose "Debit or Credit Card"
Use your phone's camera to capture the Venmo card's information (you can also enter it manually if you'd like)
Select a method to verify your payment method
Enter your verification code, and you're done.
You can now use your Venmo card to send money to your friends or pay for your purchases using Google Pay. Just make sure to have sufficient funds in your Venmo balance that will cover said purchases and transfers.
You can also send money to your Google Pay balance from Venmo by adding your Venmo Debit Card as a payment method. However, that's only possible if your account has been verified and set up to pay businesses. Also, know that this money can only be used to buy books, movies, games, etc., from the Google play store.
Note: Google Pay may charge a small amount to your Venmo card (or any other card) shortly after you add it as a payment method.
This small charge is just to verify that your card is valid. Don't worry, though. It'll eventually disappear, and your balance will return to normal.
Can You Send Money From Google Pay to Venmo?
While you can't transfer the money from your Google Pay balance to Venmo directly, you can do it in a roundabout way.
To do this, you should transfer out the money you have in your Google Pay balance to your bank account. Then, add that amount to your Venmo balance by transferring it out of your bank account.
Of course, it goes without saying that this bank account must be the same one that's linked to our Venmo account. 
Mobile wallets like Venmo, PayPal, and Google Pay have become increasingly popular, especially with the younger generations. That's because they've made making purchases and transferred money incredibly easily.
Conclusion
Thankfully, you can add Venmo to Google Pay and use the funds in your Venmo balance to pay for things. However, you can't send the money in your Venmo balance to your Google Pay directly.
You have to link your Google Pay account to a Venmo debit Card by adding it as a payment method. That way, when you come to purchase something using Google Pay, the money will be withdrawn from your Venmo balance.
So, always make sure to have enough money in your balance to cover anything you may wish to buy.
Did you find this article helpful? For Any Queries, let us know in the comments below and we will try our best to help you out!