Are you wondering how to have 2 Venmo accounts with the same phone number? If so, continue reading to learn how to do it!
Venmo is one of the top peer-to-peer payment platforms people use to send or receive money with only a few clicks.
So, it isn't surprising if one is trying to have two Venmo accounts. Moreover, most people would like to have their two accounts linked to the same phone number.
Here's how to make new Venmo accounts with the same Phone number:
Log in to your first Venmo account on your mobile phone
Tap the menu button
Scroll to the bottom of the page and click "Settings"
Navigate to the payment option on the settings menu
Tap the "Add Card or Bank" option
Select your bank account and type
Click the "Same Number" option
Voila! You just created a new Venmo account with the same phone number.
So, now that you know how to do that, let's get into more details about this topic.
RELATED READ: How to Add a Second Email to Venmo Account?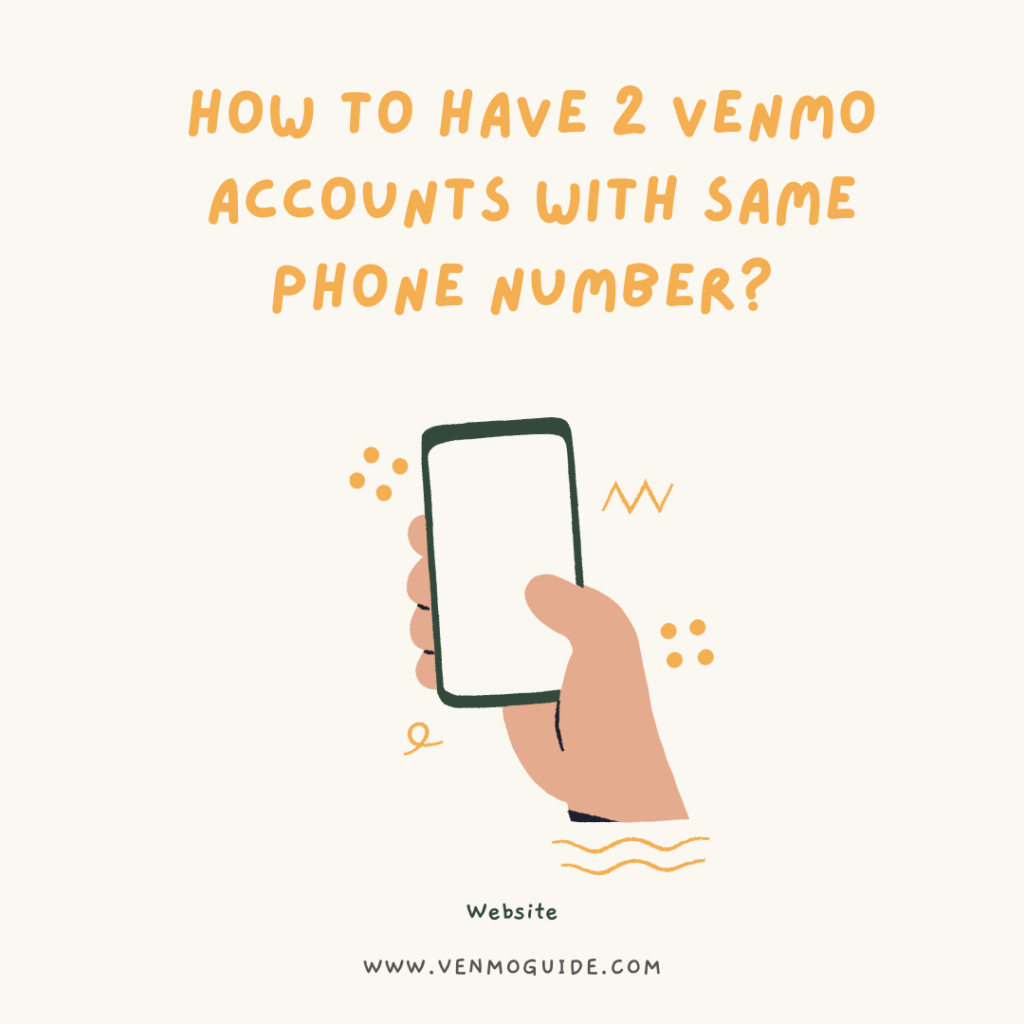 What Should I Do Before Setting Up a Second Account Using the Same Phone Number?
Before creating another account with the same number, you must verify it with the first Venmo account. Without phone number verification on the first account, you can't add another account to the number.
Below is a brief description of how to verify your phone number:
Open your Venmo account and click on the single person icon
Select "Settings"
Click "Account" in the "Preferences" option
Select "Phone Number" and type it in the space provided and tap "Done"
Enter the verification code in the space provided
Creating a Venmo Business Profile
Another means of getting two Venmo accounts with the same phone number is to open a business profile alongside your personal Venmo account.
So, as an existing Venmo user, you can create a business profile if you're eligible. The eligibility for creating a business account is determined by Venmo. Hence, you'll only see the ​​"+ Create Business Profile" option if you're qualified to create one.
For new users who want to create a business profile directly on the web, you can follow the step-by-step process below:
Visit the Venmo Official website
Select the "Business" option
Tap on "Get Started"
Type your phone number in the text field provided and tap "Send Code"
Input the code sent to your mobile phone to verify your phone number
Enter your name, email, and business details
Review Venmo's legal terms and conditions, then tap "Agree"
Once you create your business account, you can manage both accounts (personal and business) using the same login details.
Frequently Asked Questions
Can You Link Two Venmo Accounts With the Same Bank Account?
Yes, it's possible to link more than one Venmo account to the same bank account by adding the bank details to both accounts.
Is It Possible to Add the Same Email to Two Venmo Accounts?
Yes, you can easily use the same email address on two different accounts.
Can I Use Venmo Without a Phone Number?
Well, creating a Venmo account is possible without a phone number, but you won't be able to use it. Venmo requires a mobile number to verify your account. Therefore, you can't send or receive payments on your Venmo account until you verify your phone number.
After adding or linking a valid phone number to your Venmo account, another person can't use the same phone number on their own Venmo account.
Is It Possible to Use a Fake Phone Number on Venmo?
Yes, some apps like DoNotPay or websites like Receive SMS can provide you with a fake phone number to use on Venmo. However, it's only valid for a limited period (in which you can finalize the verification process).
Final Thoughts
If you've been searching for how to have two Venmo accounts with the same phone number, we believe you've found the answers.
So, you can do this by adding a card or bank and using the "Same Number" option or by creating a Venmo business account using the same phone number as your personal Venmo account.
These processes are pretty straightforward and won't take too much time to do!
Do you have any queries? Let us know in the comments below and we will try our best to help you out!