Not sure how to use Venmo for Lululemon purchases? Check out this guide to know the answer!
For many people, Lululemon's athletic collection is the best athletic wear bar none–and considering that online purchases have been part of our everyday lives since the pandemic began, online Lululemon payments are necessary through popular apps such as Venmo.
If you're wondering how you can pay for Lululemon purchases, here's what you'll need to do:
How to Pay With Venmo on Lululemon:
Open the Venmo app or download it if you don't have it
Go to Settings and choose "Enable Web Mobile Purchases"
Go to your Lululemon and shop as you please
Go to checkout and select the PayPal option
Choose "Continue with Venmo", and you're good to go!
Enabling Venmo for online purchases only works for already verified PayPal merchants, and, luckily, Lululemon falls into this category.
To know how to implement these steps in detail, plus some errors you may encounter, here's what you need to know.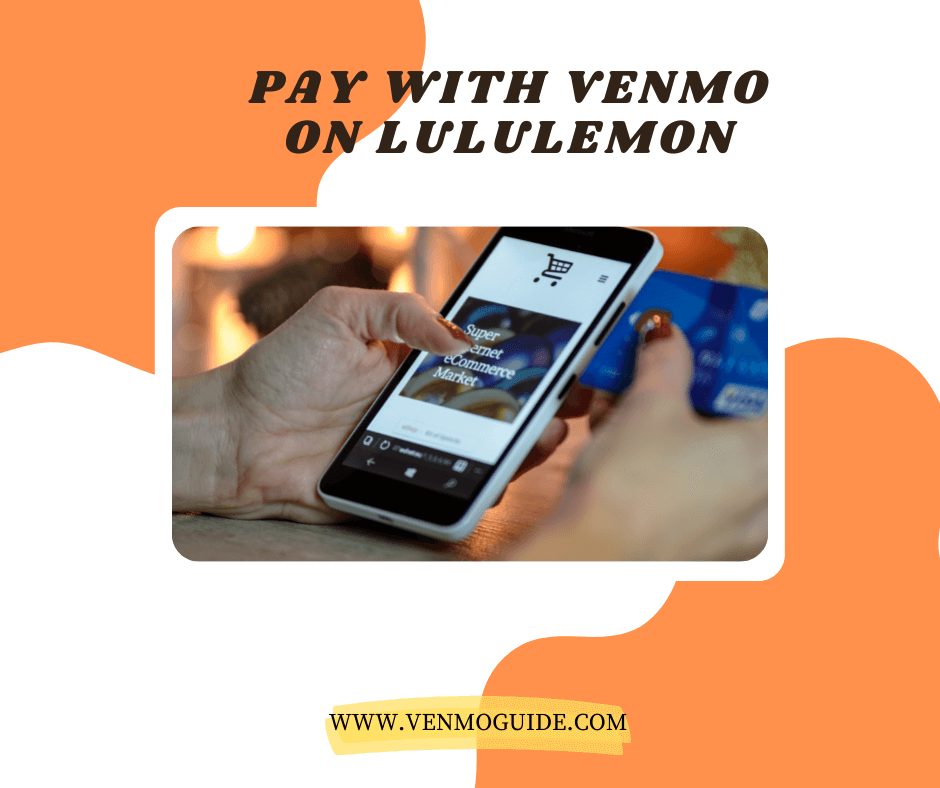 Can I Shop Online with Venmo on Lululemon?
Paying for Lululemon purchases with Venmo only works if you enable web mobile purchases through the app. To avoid any errors, make sure you have a strong internet connection.
How to Pay With Venmo on Lululemon?
This is what you'll need to do in detail.
1. Open the Venmo App
Before getting started, you need to have your Venmo account up and ready to go. Download the app on your smartphone and sign in with your Venmo account. Create one if you don't already have one set up. 
Make sure that you already have enough balance on your Venmo account to make your payments on Lululemon, though. If not, you'll have to use another payment method. In fact, we'd recommend having another payment method (bank account or card) in case an error occurs during this process, especially if you're in a hurry to make your purchase.
2. Enable Web Mobile Purchases
This is the most crucial step of this whole process so make sure that you have a strong internet connection as you implement it. You should use WiFi and not a metered connection.
You need a good, stable internet connection so you can configure Venmo fast enough on your browser. Here are the exact steps:
Open the Venmo app
Choose the single person icon at the top, which will open the You tab
Click on the Settings gear icon
Choose "Buying"
Click on "Enable Mobile Web Purchase"
Click on "Next", and you'll be redirected to Chrome or Safari
You can choose "Connect Browsers" from settings if your browser didn't connect to Venmo
3. Go Lululemon on Your Browser
Going to Lululemon is pretty much straightforward if you happen to shop quite often online. However, be sure that you're shopping from the same browser you've connected to Venmo.
So, if you're an Android user and you've connected Venmo to Chrome, you must shop on Lululemon via Chrome. Similarly, you'll have to shop on Safari if you've connected Venmo to it.
Note that you can't use incognito mode for either Safari or Chrome when paying with Venmo.
4. Choose the PayPal Option
After you're done shopping, go to checkout and choose the PayPal payment method option. If the "Enabling Web Mobile Purchases" step went correctly, you'll be presented with two options: "Pay with PayPal" and "Pay with Venmo". Choose the second option.
An "Open With" pop-up will come up on the screen showing apps that can process your transaction (other browsers and Venmo). To keep things simple, choose Venmo.
5. Continue with Venmo
A processing screen will show up, then Venmo will ask you to provide personal information, like your name, address, and postal code. Enter this information, then press "Continue".
Another processing screen will show up. Click continue. After that, a screen will show your info and address. Press Continue to go back to the checkout page.
Make sure to go through your order again before submitting it.
Assuming that everything went right, you won't need to backtrack to the app and make sure that all steps are implemented.
Possible Errors
Unfortunately, Venmo is prone to minor technicalities like any other financial app on the app store. So, facing one of these issues isn't particularly far-fetched. Below are the two main issues you might face and solutions to resolve them.
Error Message
Sometimes, you might get an error pop-up when attempting to enable web purchases or connecting your browser through the Venmo app. Fear not, though, as this issue can be solved by connecting to WiFi with fast internet.
If that doesn't help things, this could be a cookies issue. To bypass that, changing your browser's cookies settings will rid you of that issue.
Chrome
To allow cookies on the Chrome browser, click on Chrome's settings, choose site settings, then cookies. Choose "Allow Cookies."
Safari
Go to your iOS device settings, choose Safari, then click on "Block All Cookies" if the button is green. It has to be gray for Safari to allow cookies.
Venmo Option Not Available
If you can't see payment via Venmo available on Lululemon, don't worry, you can solve that by heading back to the Venmo app, clicking on "Settings", then choose "Connect Browsers". Simple as that!
If you have PayPal OneTouch enabled, you might get this error, so disabling this feature through the PayPal OneTouch settings is necessary before you start shopping on Lululemon.
If these solutions don't work, be sure to contact Venmo's customer support for more detailed troubleshooting solutions.
Final Thoughts
As Venmo becomes an integral part of shopping and online transfers, it's important to make sure that it works when making purchases through renowned stores like Lululemon.
Therefore, make sure that you have cookies enabled on your browser and the Mobile Web Purchase setting is enabled on the app.
Finally, don't forget to have a backup payment option in case you don't want your Venmo account to run out of balance.
Did you find this article helpful? Let us know in the comments below and we will try our best to help you out.