Unfortunately, Klarna doesn't support Venmo cards directly, at least for now. According to the site's customer service page, there has been no new information or updates regarding Klarna's support of Venmo as of yet.
That being said, there could be a little trick where you can use your Venmo cards in Klarna indirectly.
So, if you're wondering, 'Does Klarna work with Venmo?' the answer is: maybe, but not directly because you'll need a middleman in order for it to work.
To better understand the logistics behind this process, let's first talk about some of the features that both Klarna and Venmo share. We'll also look at what makes them stand out from their competitors.
Once you know all that, you'll be able to find a middle ground between both service providers where you, the consumer, get the better end of this deal.
Let's get started.
RELATED READ: Can You Borrow Money From Venmo?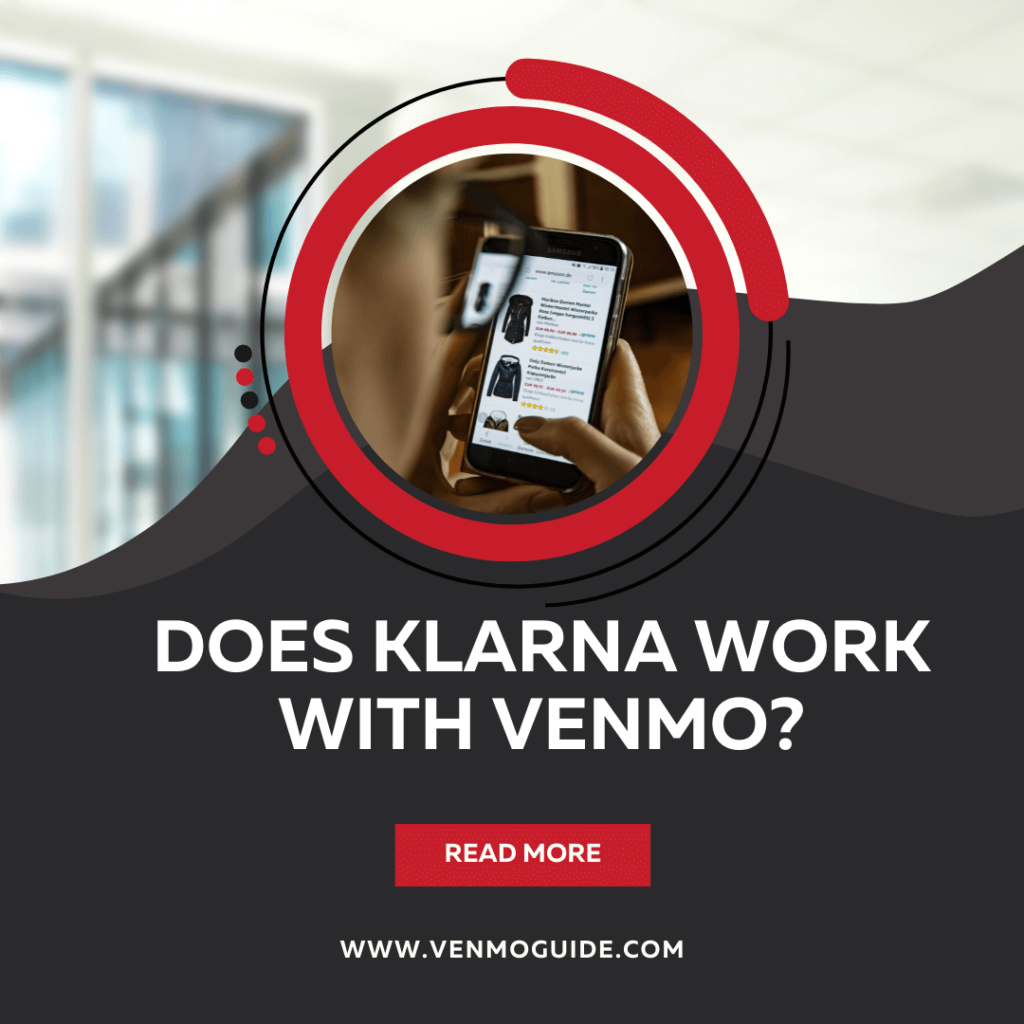 Klarna vs Venmo: The Main Distinctions
Let's look at how each of them operates and how you can benefit from them.
What Is Klarna?
As they state on their website, Klarna is a safe and efficient way to get what you want today, with the added benefit of being able to pay at a later date.
Klarna is a Swedish financial company that provides a smooth and safe way to buy products. But wait, there is more! With Klarna, you don't have to pay the full amount at the time of purchase.
How so? That's a good question.
They do this with the help of BNPL, which is short for 'Buy now, pay later.' Klarna allows you to buy products through their app, online, at your favorite mall, or anywhere that supports Klarna. All you have to do is checkout with Klarna, and you're good to go!
The best part is that Klarna doesn't apply any interest or annual fees as any regular credit card would. Just make sure you pay on time to avoid paying penalty fees.
What Is Venmo?
Venmo is a service of PayPal, which is a licensed provider of money transfer services. The way it works is pretty straightforward.
In a nutshell, you can use Venmo to pay a friend who owes you money without having to deal with physical cash. This includes things like splitting the bill, sending a roommate half the rent, or any monetary transactions between two or more people.
Venmo also allows you to make purchases from stores or merchants using a Venmo debit card. In-store QR codes are also another way to pay through Venmo.
What is Buy Now, Pay Later?
Now that we've gotten the formalities out of the way let's talk about BNPL. We mentioned above that BNPL stands for 'Buy Now, Pay Later.' Yet, what does it mean exactly?
BNPL is a financial solution that allows consumers to make purchases anytime they like without paying for them at the time of the transaction. Instead, the price of the item they buy goes into a special account where it's added up to their other purchases.
Then, at the end of each month, consumers will be required to pay the total sum of all their recent buys. These payments are mostly arranged on short-term payment plans, and they often don't have any interest rates.
Why Doesn't Klarna Accept Venmo?
By knowing how each platform operates, you'll have a clear idea of why Klarna doesn't work with Venmo. It's all because of BNPL, which is currently the dividing factor between the two online financial service providers.
Klarna
Klarna was founded on the motto 'Buy Now, Pay Later.' Launched in 2005 in Stockholm, Sweden, Klarna has become a reliable company when it comes to making online financial payments, as well as direct payments.
They make buying with credit easy and accessible to almost everyone who signs up with them. All you need to do is fill in some forms with your personal information. You'll also need to include a valid payment method in order to use their services, such as a debit or credit card or a checking account.
Once you've done all that, your account is ready. The final step is for Klarna to create a ghost card that allows you to make purchases now and then pay for them later.
Venmo
Now, let's take a look at how Venmo operates. This service provider has been around since 2009, which is an exceptionally long time in the world of Internet shopping.
One of the reasons it's still going strong is that it doesn't support BNPL products or future recurring payments at this time. This is because Venmo doesn't keep your money as standard banks do. It only acts as a channel between your actual money, held by your bank, and the digital currency it provides.
In other words, Venmo doesn't have the privilege of making financial plans in your account. This is exactly why Klarna doesn't accept Venmo.
Yet, you never know what tomorrow may bring. Maybe somewhere in the future, Venmo could provide this feature. However, in the meantime, you'll need to do some research and look for alternatives to help you navigate the world of online payments.
How You Can Connect Venmo to Klarna Indirectly?
As previously mentioned, Klarna doesn't accept Venmo directly. Although, you can use your Venmo debit card and link it to your Google Pay wallet.
You're probably wondering, 'What good would that do?' Well, the good news is that Google Pay is compatible with both Klarna and Venmo.
Once you log in to Google Pay, follow these steps to sync both Klarna and Venmo:
Open Google Pay
Select "Payment method"
Select "Add card"
Enter your Venmo card details
Voila! You've now successfully registered your Venmo to Google Pay.
Then, the next time you want to buy something online through Klarna, simply select Google Pay as your payment method.
Venmo Alternatives for Klarna
When it comes to payment methods, Klarna accepts all major debit and credit cards. Unfortunately, prepaid cards are not compatible with Klarna.
This is because your prepaid card isn't linked to a bank account. You just load it with money, and the bank isn't accountable, which goes against Klarna's user account policy.
Here's a list of some major cards that Klarna will gladly accept:
Mastercard
Visa
Maestro
Discover
AMEX
To Sum up
So, does Klarna work with Venmo? The short answer is: not directly.
If you want the two service providers to sync up, you'll have to link your Google Pay with your Venmo card first. Then, each time you pay for something online with Klarna, just choose Google Pay as your payment method.
Problem solved!