There's no surprise that more people are now switching to digital wallets. As we're delving deeper and deeper into the digital age, people aren't as skeptical as they used to be when it comes to adopting digital services.
Continue reading on as Transferring balance from Venmo to Apple Pay can be a bit tricky.
Can you Transfer Venmo to Apple Pay Directly?
No, You can't directly transfer money from Venmo to Apple Pay. There's no option to connect Venmo to Apple Pay but you do have options. Transfer the amount from your Venmo balance into your bank account and, once the funds are credited to your bank, then from your bank account to your Apple Pay.
You must link the same bank account to your Venmo and Apple Pay accounts.
Though users always have plenty of options to choose from, competing services ensure they lock you into their own ecosystems. For example, Apple Pay and Venmo (owned by Paypal) don't play nicely with one another, and each company tries to lock its platforms and services.
Accordingly, users looking for ways to unify their digital payment services might suffer because of the two companies' stances.
However, there are some workarounds to help you transfer money from Venmo to Apple Pay, and we're here to walk you through such methods to help you get the most convenient digital wallet experience.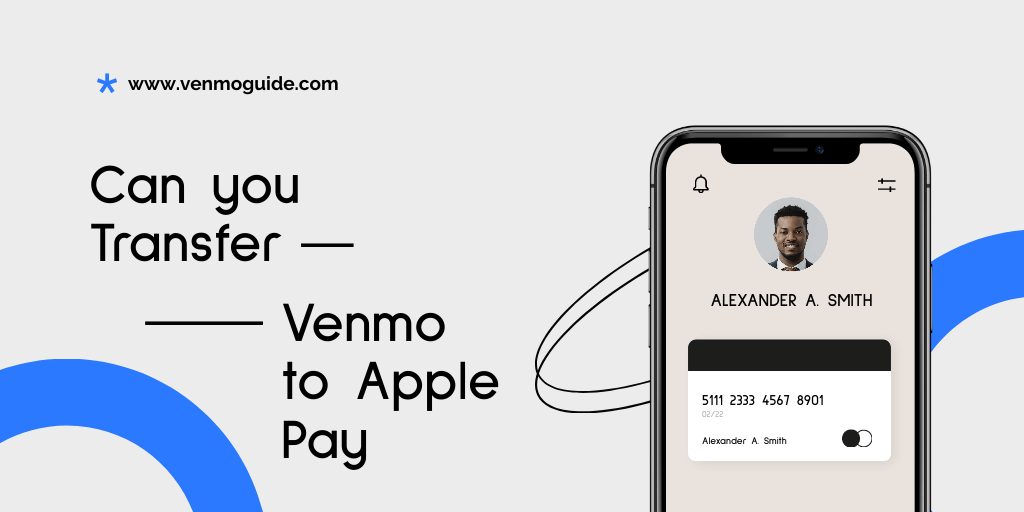 Can You Add Venmo to Apple Pay?
Yes, you can add Venmo to Apple Pay with a caveat! We've already touched on how the two services build walls to keep you from using the competition. However, once you get a middleman, you can easily resolve this deadlock situation. Our middle-man here will be your bank account!
How to Transfer Venmo Balance to Apple Pay
To transfer your Venmo balance to Apple Pay,
Link your traditional bank account with both Apple Pay and Venmo.
Then, transfer your Venmo credit to your bank account and
Wait until the payment is processed.
Next up, you can proceed with transferring the money from your bank account to your Apple Pay wallet.
It's not the most efficient workaround, but still, you've managed to hop between the two services and get your money right where you need it.
Tip: To make the most of this method, use a debit card supported by the two services and activate the instant transfer feature.
This way, you can skip the processing time and transfer your money between your two digital wallets without the need to test your patience.
Read: Why is my Venmo Account on Hold?
Step-By-Step Guide on How to Transfer Money From Venmo to Apple Pay
Step One: Link Your Debit Card to Apple Pay
Open your Apple Wallet app on your iPhone and click on the plus toggle in the upper right-hand corner.
Follow the on-screen instructions to link your debit card. You can scan your card using the camera or enter your card information manually.
Once your card is added, try to make a $1 transfer to test the instant transfer feature. It's worth noting that if the instant transfer feature doesn't work, you can reach out to your bank and try to resolve such an issue.
You can also link your bank account directly to Apple Pay. However, all the transfers that go through the bank take 1-3 business days to be processed. Though this isn't the most convenient option, we want you to have the full picture so that you can plan your digital finances accordingly.
Either way, Apple Pay can now access your bank account, and you can start spending money using Apple's contactless payment network.
That's a good start, but remember, you still don't have access to your Venmo balance just yet.
Step Two: Link Your Debit Card to Venmo
Let's switch gears to the Venmo side of things!
Open the Venmo app on your iPhone and press on the hamburger menu icon found at the upper left-hand corner.
Click on "Settings," then select "Payment Methods."
Select the "Add a Bank or Card" option first, then tap on "Bank."
The next page requires you to enter your bank account information, including the routing and account numbers.
Once you've linked your bank account, you'll need to go through a verification process. Your Venmo app will guide you through the whole process, and it'll only take a couple of minutes to get you up and running.
Step Three: Transfer Money From Your Venmo Balance to Your Bank Account
Now you're all set up, and it's time to start moving your money! Transferring money from your Venmo balance to your bank account is quite simple.
Again, if the instant transfer feature is active, your life will be much easier; however, the 1-3 business days wait time shouldn't be that bad.
To transfer your Venmo balance to your bank account, follow the following steps:
Open the Venmo app and press the menu icon on the upper left-hand side.
Select the "Transfer Balance" option, then tap on "Transfer to Bank."
Specify the amount of money you want to transfer from your Venmo account, and once you're sure about your choice, press "Transfer."
Step Four: Spend Money From the Linked Bank Account Through Apple Pay
Your Venmo balance has now found a new home in your bank account! You can add funds to your Venmo account whenever the balance runs low.
Let's rewind a little bit to ensure we're on the same page and help you keep track of where your money is at.
By now, you've already added this bank account directly to Apple Pay or used the debit card linked to the same bank account that received the Venmo transfer. Either way, you can start spending your money through Apple Pay at all the supported vendors.
Frequently Asked Questions
Can You Send Money From Apple Pay to Venmo?
Yes, provided you follow the same steps and use a traditional bank account to link the two services. However, if you have an Apple Card, you can't add it as a payment option in Venmo. You'll receive an error message if you try to do so.
Can You Add a Venmo Card to Apple Pay?
Unfortunately, you cannot add a Venmo Card to Apple Pay. Venmo's credit card offering isn't supported in Apple Pay. It's not all doom and gloom here, as some digital wallets like Samsung Pay and Google Pay support the Venmo Card.
In Conclusion
At first, glance, transferring your Venmo balance to Apple Pay might seem like an impossible task due to all the restrictions that the two companies impose.
However, once you have a traditional bank account linked to both services, you get more control over the way you manage your digital finances.