Are you hoping to use Venmo to collect donations for your nonprofit? Read to find out everything you need to know about Venmo for nonprofits.
So, can nonprofits use Venmo? If yes, how does one set up a Venmo for its organization? We'll answer these and more, so let's delve straight in.
No, Venmo currently does not allow nonprofit organizations to accept donations from within their app and website. There is no option to create a Venmo account specifically for nonprofit organizations and they won't get the nonprofit-specific perks for instance Paypal offers.
RELATED: Are Venmo Donations Tax Deductible?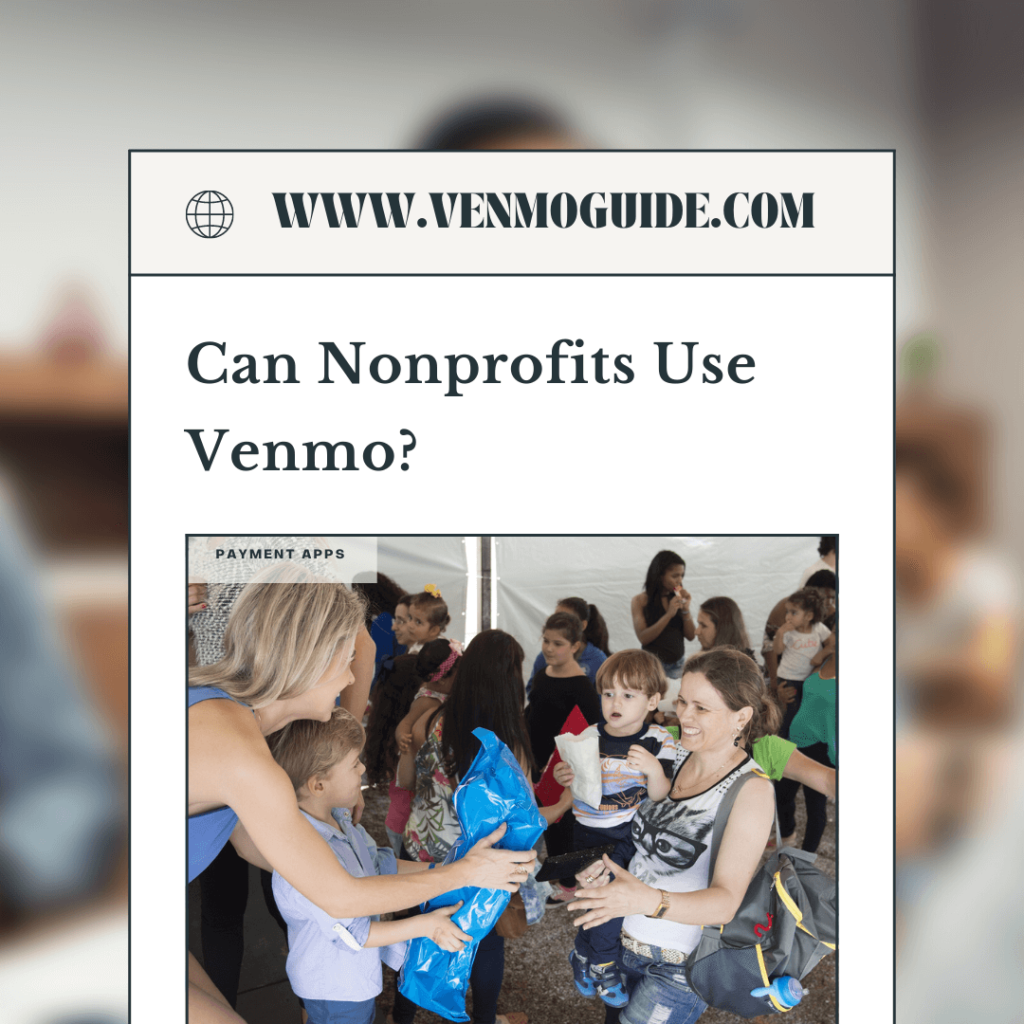 Can Nonprofit Organizations Use Venmo?
Venmo doesn't officially support nonprofits yet. You can use platforms like Braintree or PayPal to integrate Venmo as a checkout option on your website or app.
Additionally, you can use third-party fundraising platforms that support Venmo payments.
Venmo for Nonprofits
Venmo can appeal to nonprofits for many good reasons: convenience, audience, involvement, and fees. For starters, it's a very convenient app for quick and safe payments, which makes placing donations easier. Also, the app is popular, especially among the younger generations, giving your organization more access and exposure.
Moreover, the social aspect of the app feeds directly into your involvement with your audience. And finally, the fees that go into creating a Venmo for your nonprofit are minimal to none.
How to Use Venmo for Your Nonprofit
As we mentioned, there isn't a Venmo specifically for nonprofit organizations, but the app has experimented with Beta-testing on a private circle of nonprofits. This means that the option may or may not become available in the future.
However, for now, you'll have to work around it. That is, you'll be able to use Venmo to collect donations, but you'll lose the privilege of the peer-to-peer experience. This is because you'll be using other platforms.
Let's have a look at them.
1. Givebutter
Givebutter is a third-party fundraising platform that provides changemakers with the tools they need to carry out their vision. The platform essentially provides a medium through which nonprofits can collect donations. Luckily, Givebutter integrates a "Pay with Venmo" option on its transactions.
2. PayPal and Braintree
If you have a website or an app for your nonprofit, you can test this option out. Platforms like Braintree or PayPal can help you integrate Venmo as a checkout option on your website or app.
Why You Shouldn't Set Up a Personal Venmo for Your Nonprofit
What some nonprofits do to get around the absence of "Venmo for Nonprofit" is create a personal Venmo for their organization. That is, they create a personal account using the organization's official name and logo.
While this may sound like a great idea, it isn't. Let's see why.
1. Taking a Jab at the Convenience
One of Venmo's greatest perks is its convenience. Unfortunately, collecting your donors' names and email addresses isn't a built-in option with personal Venmo accounts. Because this information is crucial to your nonprofit, you'll need to add extra steps to get your hands on it. Naturally, more steps equal less convenience, which counters the original purpose.
2. Tax Reporting Obstacles
For a platform to qualify for accepting online donations, it needs to be able to issue tax-compliant receipts. However, this feature isn't available with personal Venmo accounts. Failure to issue tax-compliant receipts will result in revoking your nonprofit 501(c)(3) license.
Moreover, Venmo doesn't send email receipts to its users. This means that donors who pay your organization won't receive email receipts for their transactions. Without these receipts, the donors won't be able to claim the donations on their tax returns, which may turn a good chunk of potential donors away.
3. Placing Limits on Payments
Venmo has weekly and per-transaction limits for account payments, which places an unnecessary hurdle for your nonprofit. While you may not necessarily reach that limit, it's probably not a risk you'd want to take, especially when dealing with major donors.
Having a donor go through the trouble of dividing their donation in small increments over a long period can be enough to change their mind altogether. Even worse, some donors might not be able to place their donations if your account has reached its weekly limit.
4. Absence of Recurring Payments Option
Recurring donations are the backbone of nonprofit organizations. These donations are basically a subscription; you donate a chosen amount of money on an interval basis. While one-time donations aren't to be downplayed by any means, it's the recurrent donations that provide a predictable cash flow for your organization.
Because Venmo was created for quick, short-term payments, it doesn't provide a recurrent payments option. This absence of a recurrent giving feature on your fundraiser app can massively affect your nonprofit's income.
5. Dealing With Credibility Issues
The last thing a donor would want is a shady platform. While Venmo is relatively safe and secure, it was never intended for nonprofit organizations. In other words, anyone can create a personal Venmo account using your organization's name and logo to scam people into giving them money.
Therefore, accepting donations from a personal Venmo account can leave your potential donors a little suspicious, which may consequently drive them away.
Read: How to Remove Friends From Venmo?
Venmo & Donations
Fundraising is the bread and butter of any nonprofit organization; it's how it funds its cause and operations. With the technological advancements of today's world, more and more fundraising options and platforms are emerging.
With Venmo becoming an increasingly favored method of sending and receiving payments, you may be considering Venmo as a fundraising platform for your nonprofit organization.
Bottom Line
To sum up, Venmo can't be directly used to solicit or collect donations as many other payment apps allow collecting donations directly from their app.
Additionally, you want to refrain from using personal Venmo accounts for your nonprofit, as these can be problematic.
However, as a workaround, you can either use platforms that can integrate Venmo into your app/website or fundraising platforms that support Venmo payments.
Did you find this article helpful? Let us know in the comment below!