Celebrities do use Venmo too and fans have found Venmo accounts of Taylor Swift, Ariana Grande, Kristen Stewart, Kellan Lutz, and Zoe Kravitz, to name a few and they didn't come back empty-handed. Ariana Grande, Taylor Swift, and Kylie Jenner have all sent money to fans due to the pandemic.
We all follow celebrity Instagram, Twitter, and Facebook accounts. But did you hear about celebrity Venmo accounts?
When the pandemic hit, online payment services became a must for people, and apparently, celebrities think the same.
So whether they've created accounts for helping their fans financially or for their own matters, it's become normal to spot a millionaire celebrity on Venmo.
But what celebrity Venmo accounts are you most likely to come across? Read on to find out!
Famous People on Venmo/ Venmo Top People
After the pandemic, many celebrities created Venmo accounts to donate money to in-need fans, like Taylor Swift and Ariana Grande. Meanwhile, some use their accounts to pay their friends back or split fares, like Zoe Kravitz.
Now, it's time to get a closer look at those Venmo accounts. So let's jump in!
Read: 32 Funny Venmo Captions For Relationship, Food, Friends, and More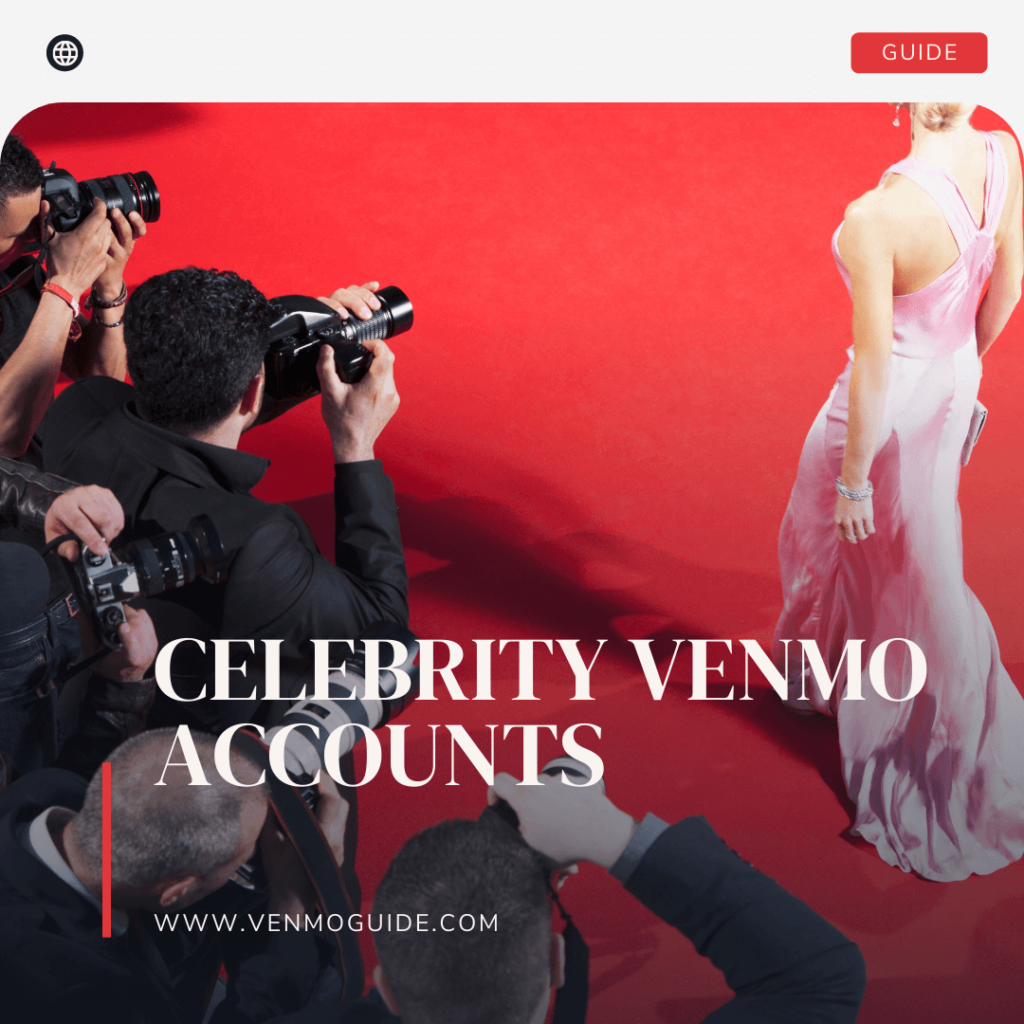 Celebrity Venmo Accounts
Here's a brief list of celebrity accounts fans found on Venmo while scrolling.
1. Taylor Swift
2020 was rough on most people, as many lost their jobs and paid large amounts of money on medical care. However, celebrities like Taylor Swift came to the rescue with generous donations through Venmo.
The lovable singer gifted two fans a large amount of money after one lost her job because of the lockdown and another one posted about her financial troubles on Tumblr.
2. Ariana Grande
Ariana Grande is not only a sweetheart on stage, but she also has her fair share of good acts toward fans. For example, in March 2020, when the pandemic was at its worst, Ariana helped more than 20 people pay their bills.
She even reached out and took care of a fan's salary for a whole month. So if you spot Grande's account on Venmo, don't be shocked at the transactions on it.
3. Kristen Stewart
Although Kristen Stewart famously stays off social media, a sneaky fan has spotted her account on Venmo. Unfortunately, the only information you'll see on her account is Stewart paying her hairstylist. That said, it's still pretty cool to see a worldwide famous star on the online payment service that people use to pay each other back and split fares.
4. Brody Jenner
Sadly, celebrity Venmo accounts aren't verified, so there's no way to know whether the celebrity is real. However, Brody Jenner made his presence clear with a transaction for Adam O'Rourke, his brother's bandmate. So if you have an account on Venmo, feel free to check his profile.
5. Zoe Kravitz
If Zoe Kravitz has an account on Venmo, shouldn't we all? The charming celebrity used her account to pay her hairstylist for the sick braids she had. She also split a bill while hanging out with Samantha Urbani, the famous indie artist.
6. Kellan Lutz
The sun-sparkling vampire star has an account on Venmo, but he used a fake name that he also famously used for his dating profile, which is Sebastian. Kellan Lutz exclusively uses his account for betting on the NBAs, so you won't see exciting activity there.
7. Sofie Richie
Lionel Richie's daughter, Sofie Richie, had made many transactions on Venmo to other celebrities, like Anwar Hadid, Brielle Biermann, Kyle Massey, and Bella Thorne. A lucky fan found the renowned model's account on Venmo, and in the process, they came across a celebrities' gold mine while casually scrolling.
Some fans also thought they found Bella Hadid through Sofie Richie's account, but it was hard to verify her identity because Hadid used a fake name.
8. Patrick Schwarzenegger
Fans found Arnold Schwarzenegger's son, Patrick, on Venmo last October when his friend paid him back for SoulCycle.
9. Ashley Benson
Fans found the Pretty Little Liar star's account on Venmo after she paid her good friend and former work colleague, Troian Bellisario, back for an Italy trip. It was later found out to be Bellisario's bachelorette party trip.
And the list goes on. So, if you have a few hours to waste on Venmo, you might find other celebrities. Other stars discovered but with little transactions on their accounts are Lucy Hale, Liam Hemsworth, Bruce's Willis daughter, Tallulah Willis, Emily Ratajkowski, and Lola Kirke.
Can You See Celebrities' Transactions on Venmo?
Venmo was initially intended to be a digital wallet and a social media platform. That's why all Venmo transactions are public by default. However, the payment amounts won't show; you'll only see the captions, emojis, and time stamps.
If you're lucky enough to come across a celebrity who didn't change their settings to private, you'll see all of their transactions. Those include the ones they got and the ones they paid for people.
But, since people can make individual Venmo transactions private, you might not see all of the celebrity's activity on the online payment service.
While this makes for fun scrolling content, you may be subjected to fraud if you leave your profile public. This is because not only will your friends and family see it, but also any strangers on Venmo who spotted your account. So we recommend that you keep it private. You can do it through the settings, either for individual transactions or all of them.
Can You Ask Celebrities for Money on Venmo?
Theoretically, yes, you can. But we don't recommend it because Venmo doesn't provide verified accounts for celebrities. As a result, you might be asking a fraud for money.
To Wrap Up
Venmo is a smart platform where money transactions come with funny captions and emojis. Surprisingly, some devoted fans looked for celebrities on the online payment service, and they didn't come back empty-handed. They found Taylor Swift, Ariana Grande, Kristen Stewart, Kellan Lutz, and Zoe Kravitz, to name a few.
If you have some free time on your hands, you can take a tour through celebrity accounts on Venmo!